Every parent can appreciate great timing, and Nintendo's Little Battlers Experience couldn't have been released at a better time! With a road trip just days away at the end of the Summer, my boys were excited to load this game onto their devices.  The 3DS is a staple for us on road trips, but as my kids get older – they are looking for games that are a little more challenging.  Enter Little Battlers Experience…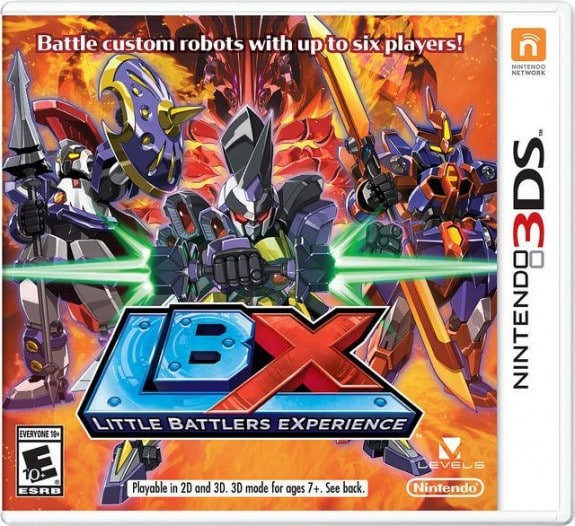 The game centers around tiny robots that battle each other. A spin-off of the popular Anime TV show that airs on Nicktoons, kids play as "Van Yamano, a young boy who comes upon a unique LBX – a complex, customizable, palm-sized robot. Use it – and team up with familiar characters from the TV series – to take down the evil corporation known as the New Dawn Raisers."
Each Little Battlers Experience(LBX) has 5 parts that can be interchanged. It can be equipped with 2 different weapons, and each element is able to be swapped out to allow kids to fine tune their robots for battle. This part of the game is very strategic because kids need to finely balance the weight of their robot in order to increase its performance and speed.
Nintendo has really built some pretty incredible customization features into this game. In fact there are more than 4,000 parts to create a one-of-a-kind LBX.  The more you win, the more you can upgrade your robot.
Outside of the battle ring, kids can do quests that allows them to earn more money and rare parts.
This game has been a big hit for us.  My boys like that they can create their own robots and battle against each other in 20 different arenas with unique environmental characteristics.  In local wireless multiplayer play, up to six players can battle using a variety of different rules.
For more information, please visit http://lbx.nintendo.com
---