Super Bowl Sunday with baby! Black Eyed Peas singer Fergie (Stacey Ferguson) joined the Super Bowl madness yesterday, February 2, 2014 with baby Axl in Los Angeles, California.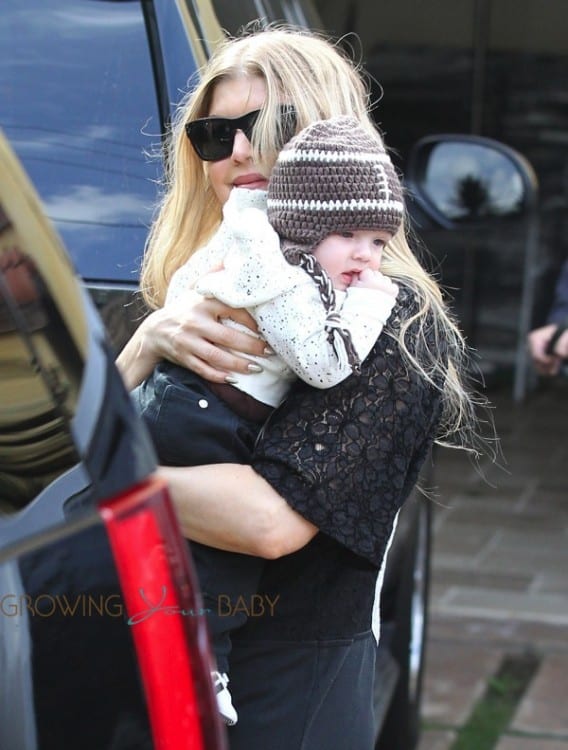 First stepping out to attend church, the pop superstar kept busy all day while the world celebrated game day. She later visited some relatives, then ended up at her mother's house with Axl, where they stayed to watch the Super Bowl.
Mommy kept baby warm in a white and brown knit beanie hat, but it was warm enough for them both to sport some laidback, casual attire. No heavy coats or scarves needed in sunny L.A.! Fergie showed off her game day spirit by wearing a sporty jersey shirt over some black leggings, but there was nothing masculine about the ensemble. The word "Mademoiselle" was sprawled on the back of the jersey, and black and white lace touches graced the edges of the sleeves and hem. In true Fergie fashion, she polished off the look with some sexy heels.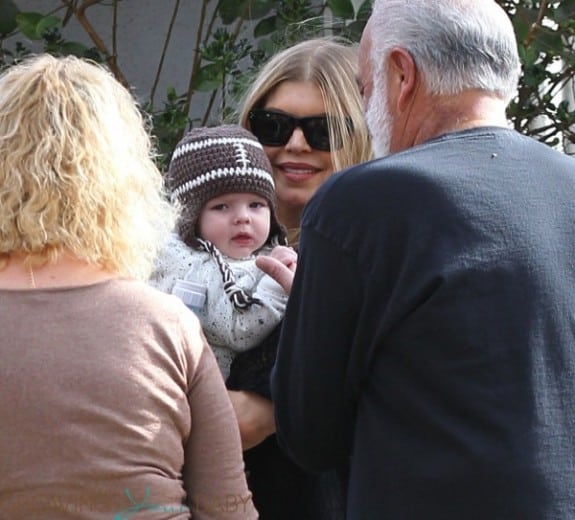 The singer was all smiles when she arrived at her mother's house for the Super Bowl party. She held baby Axl in her arms while she chatted with relatives, donning a pair of stylish black shades as she laughed and enjoyed the get-together. Hubby Josh Duhamel also joined in the Super Bowl fun, tweeting about the game throughout the day and later posting a picture of baby Axl's reaction to the turnout. Too cute!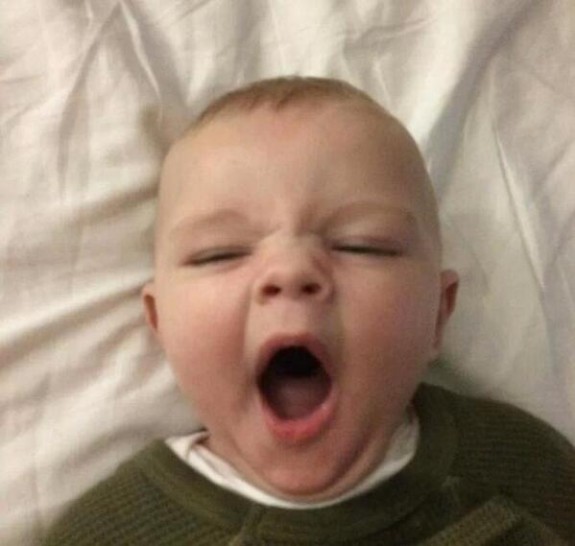 {FAME/FLYNET}
---
[ad]