Proud mama Fergie showed off her son Axl as she left her parents house on Christmas day.  While dressed in a silver blazer and black leather pants the singer cradled her little guy as she made her way to a chauffeured SUV.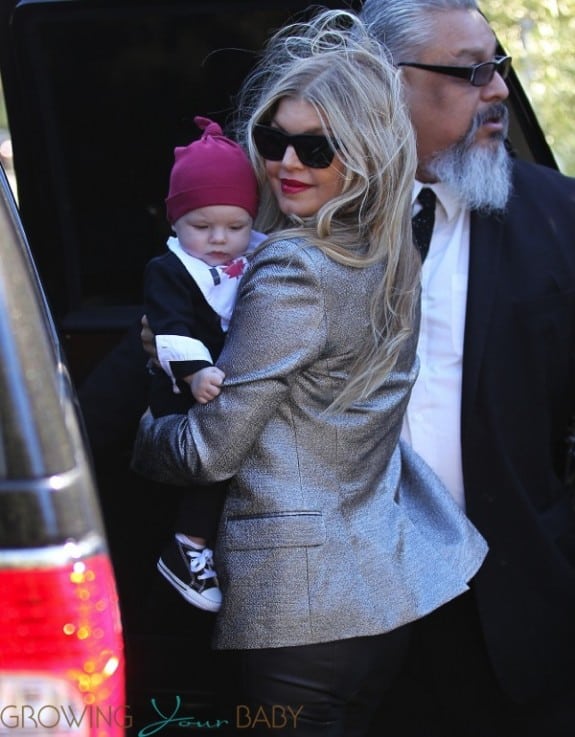 Four-month-old Axl was cute in a black one sleeper piece, red cap and black sneakers.
The trip to the car was a bit of a relay that started with daddy Josh Duhamel carrying the baby out of the house before passing him off to his mom so he could say goodbye to his in-laws.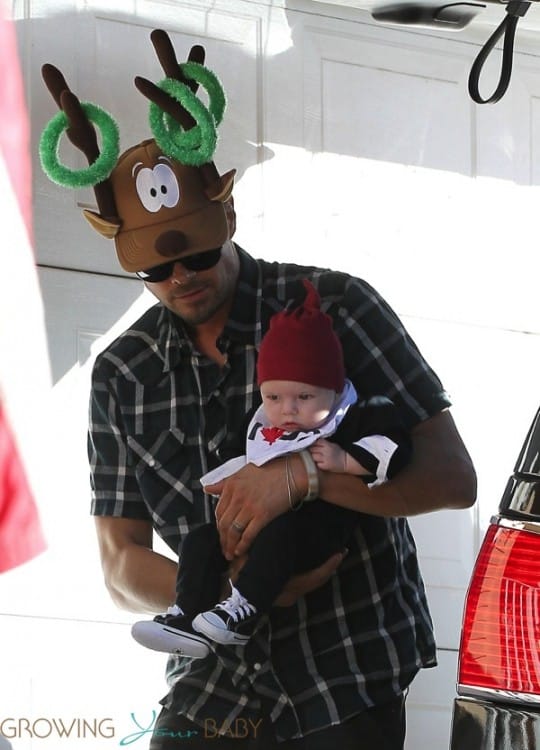 Excited to spend her first Christmas as a mom, the singer shared a photo of their Christmas card on Instagram along with the caption,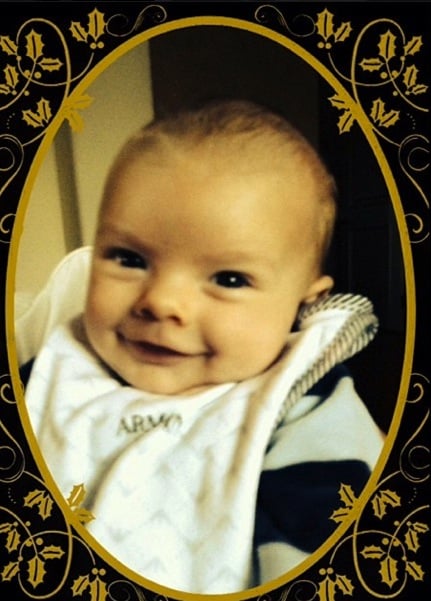 Have a Jolly Holiday!

Fergie recently told In Touch Magazine she is still adjusting to being a new mom!
"I'm still trying to find my footing and balance it all. I think all new moms can relate to that."
She has changed a few things, including the footwear she chooses when she is carrying her precious cargo.
"I'm wearing lower heels when I hold my son — it's definitely more comfortable," adding that she's also altered her trademark stiletto manicure! "I've softened the point."
---
[ad]