Parents-to-be Josh Duhamel and Stacy 'Fergie' Ferguson were all smiles at the Kids Choice Awards on Saturday.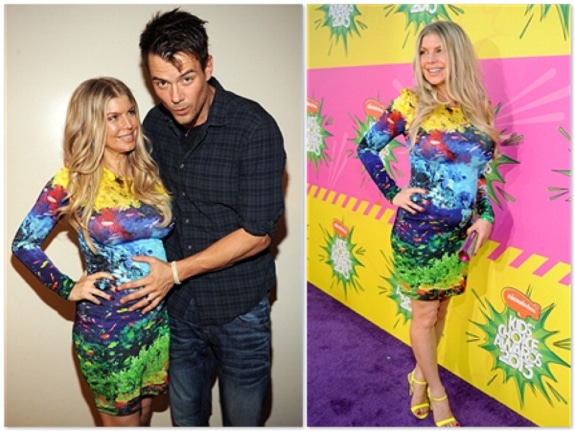 Fergie's growing belly was prominent in a neon dress that featured an underwater scene on it.  She walked the purple carpet solo, but connected with her hubby back stage.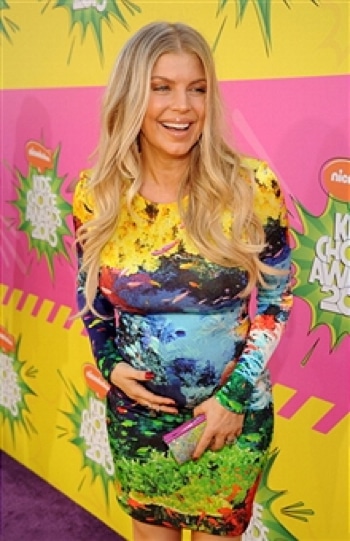 Due to welcome their first child in September, Fergie has been on the go this week promoting her CenterStage color collection for Wet 'n' Wild. On Thursday she appeared on Good Morning America where she talked about learning she was going to be a mom.
"I know that my husband told everybody what I said. My quote when we found out — 'This 'blank' just got real,'" she said. "But it's true. When that moment occurs to you, there's going to be a human being growing inside of you … it's reality. It's amazing, we're thrilled."
---