Despite the studies out there touting the risks of alcohol consumption during pregnancy, it maintains a concerning prevalence. Yet no one really knew just how devastating the numbers really were. A new study, conducted by the Centre for Addiction and Mental Health (CAMH), and published in The Lancet Global Health, has given us a clear but disheartening analysis.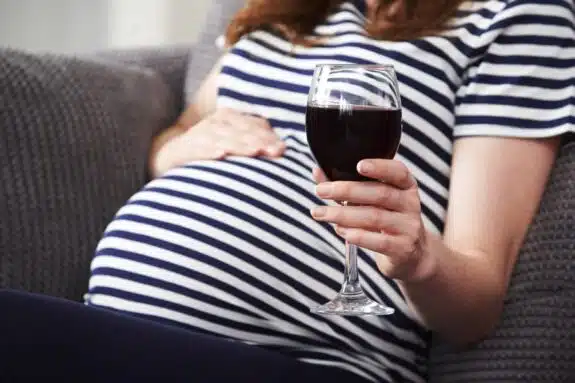 Globally, the prevalence of alcohol consumption during pregnancy falls at about 10 percent. At first glance, that might not seem like much of an issue, but a closer look reveals that some countries have an alcohol consumption rate as high as 45 percent (Russia, the UK, Denmark, Belarus, and Ireland had the highest rates). And, even in those where women are encouraged to abstain, the rate remains fairly high.
For example, around 10 percent of pregnant women in Canada admitted to consuming alcohol while pregnant. In fact, the lowest rates did not seem to correlate with education, but with alcohol abstinence, in general. The Eastern Mediterranean and South East Asia regions have high rates of abstinence among their general population and also had the lower rates of FAS.
According to the study, the result of all this consumption is about 119,000 children, worldwide, born with FAS each year. That is more than 100,000 children born mental, behavioral, cognitive, and/or physical disabilities that could have been prevented. And this doesn't include the children affected by other alcohol-related conditions on the FAS spectrum, such as partial FAS (pFAS) or Alcohol-Related Neurodevelopmental Disorders (ARND).
Of course, not every woman who drinks will give birth to a baby with Fetal Alcohol Syndrome – the severest form of Fetal Alcohol Spectrum Disorders. In fact, no one really knows how much alcohol it takes before a baby is born with the condition – or at what stages a fetus is at its highest risk. We only know that stress, smoking, genetics, and nutrition can increase the risk and that abstinence is the only sure-fire way to eliminate it.
---