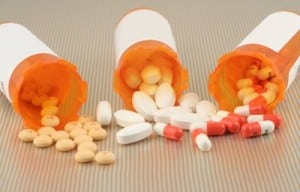 A recent study, conducted by the Federal Drug Administration (FDA) revealed that antibiotics prescribed to adolescents have seen a decline over the last eight years, as have allergy medications, pain medications, depression medications, cough and cold medicines. Contraceptives and medications to treat symptoms associated with ADHD, however, have increased during that time.
Researchers are happy to see the decline in the number of prescriptions written for antibiotics; for years now, medical experts have been concerned about the development of superbugs from overuse and incorrect use of antibiotics. Amoxicillin, one of the most commonly prescribed antibiotics, decreased by 7%. However, adult prescriptions for the same medication have increased by 22% over the same time period.
The drug most used by adolescents (12-17 yrs) was Methylphenidate. This is an antipsychotic drug, and while widely used to treat ADHD symptoms, it is also used to treat other conditions, such as postural orthostatic tachycardia, depression, lethargy, obesity and narcolepsy.
Contraceptives used among girls under the age of 18 rose by 88%. Researchers believe there are many factors that contribute to the increased use: a more sexually liberated and aware attitude amongst young people, less social stigma relating to sex and contraceptives, menstrual cycle regulation, management of period pains and even treatment of acne are all thought to play a part in the massive increase in contraception.
The decrease in allergy medication is thought to have less to do with a decline in allergy problems and more to do with the growing popularity of over-the-counter, high quality allergy medications for children. Claritin became available OTC in 2002, and Zyrtec became available in 2007.
Researchers also found 350,000 prescriptions written for infants under one year of age for the drug lansoprazole. It is used to help suppress stomach acid.
All of the information in the study was gathered from two large commercial prescription and patient databases. This covers two-thirds of all outpatient pharmacies and is estimated to make up about half of all prescriptions in the United States.
According to the researchers, data on prescription trends can help create a better understanding in public health trends and better approaches to treatment. But overall, they plan to use the figures to help target future drug research and help advice physicians as to areas of practice.
Researchers also cautioned, however, that the data is only a mere snapshot of the drugs used by Americans. While they were able to gather a large percentage of the drugs used in America, there are still OTC counter medications, mail order medications and in-patient medications, none of which were accounted for. Shedding more light on these medications could help further advance the researchers' goals.
Related Articles:
---
[ad]