Finn + Emma is brilliantly mixing stylish with sustainable and classic with contemporary. Beautifully constructed clothing and accessories in a wonderful palette of modern color combinations abound within the Finn + Emma collection.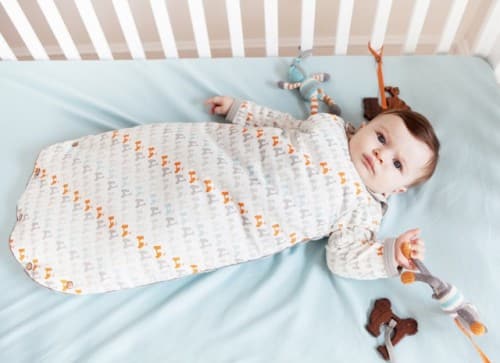 In sizes from 0 to 18 months, clothing comes in the form of rompers, sleepers, body suits, hats, pants and tops for both boys and girls. As well, there are a number of toys, crib sheets, blankets, sleepsacks and gifts! To keep things stylishly simple, the girl's color palette is an absolutely gorgeous combination of light and dark lavender, cream and aqua, and the boy's palette is one of gray, cream, dusty blue and orange.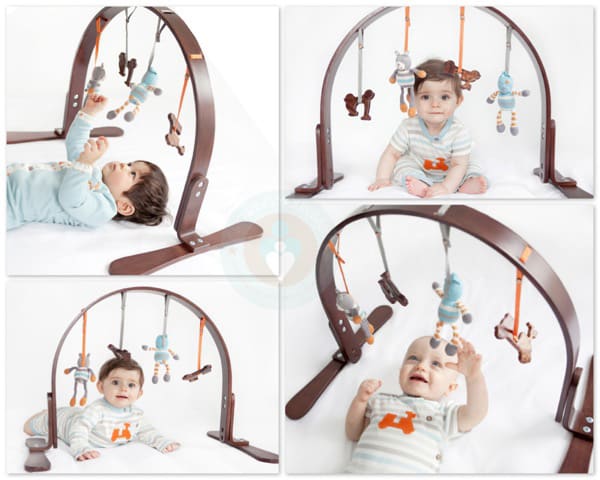 Not only is all clothing and bedding material made from 100% organic cotton and Eco-friendly dyes, but all clothing and accessories are manufactured under fair trade conditions ensuring that all workers have a safe, fair environment in which to provide for their own families.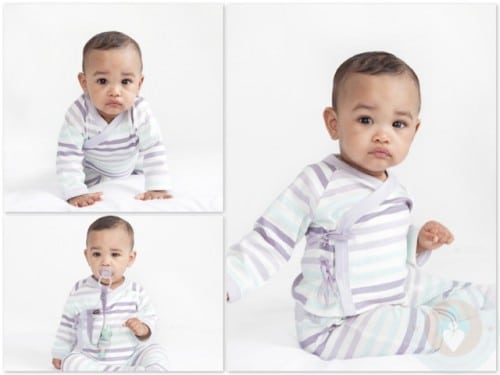 Among my favorites are definitely the little girl's kimono set as well as the wooden play gym with 100% wool filled hanging toys.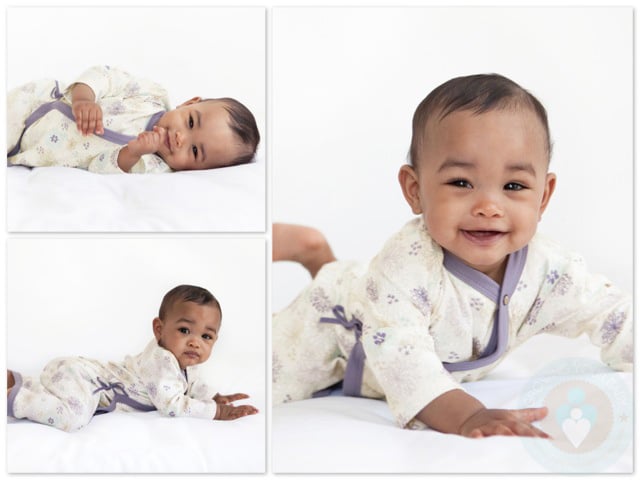 Finn + Emma has truly created a sweet, sophisticated and serene line of baby clothing, bedding, toys and accessories…we love it!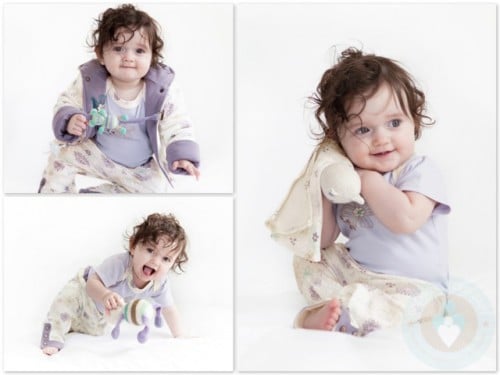 Related Articles:
---