UPDATE: The baby's dad has come forward and is fighting for custody of the little boy. The man, who hasn't been identified, said he didn't know the mother, his live-in girlfriend, had abandoned the eight-month-old child until he saw it on the news.
It was breakfast time at the northeast Houston fire station on Monday when a baby's cry caught the attention of the fire fighters. The cries seemed to be coming from somewhere close, and when the crew opened the garage where the fire trucks are parked, they were surprised to discovered a stroller with a sleeping baby inside.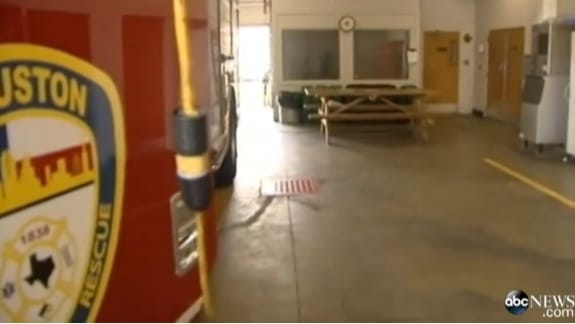 "The firefighters told me that he was very pleasant, clean, well-dressed and well-nourished," said Capt. Ruy Lozano, HFD's public information officer. "He was smiling with them and did not appear to be in any kind of discomfort."
The baby boy was later taken to the LBJ General Hospital. Doctors say that the baby appears to be about 9 to 10 months old and weighs about 20 pounds. He is of Hispanic origin and has black, straight hair covering his face and pronounced bangs.
They also revealed that the child has a prominent round, quarter-size Mongolian spot — a birthmark on his upper back.
Child Protective Services spokeswoman Estella Olguin said,
"He's a big baby. He's holding his own bottle. He's not crawling yet, but he is scooting and able to sit up and pull himself up on things."
She also added that the baby was happy and playful.
Because of the age of the baby, and because he was not given to an individual, authorities are not considering the baby boy's abandonment as a 'Baby Moses' case.
Texas' "Baby Moses" law states that parents can hand over a baby up to 60 days old to hospitals, fire stations, EMS locations or other designated Safe Havens to a specific person, in order to avoid prosecution.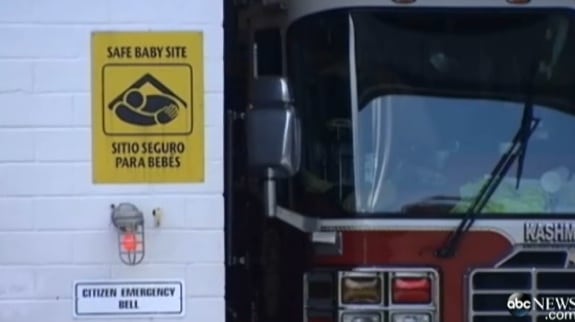 CPS officials will have an emergency custody hearing in case of this baby boy who might be released from the hospital on Monday.
"By law, we are required to find the parents and look for family members for placement of the child," Olguin said. "If you've got a 9-to-10-month-old baby, people are aware of his existence."
The authorities also released an image of the boy's stroller and the red onesie he was wearing, which has "Made in the USA" printed on the front.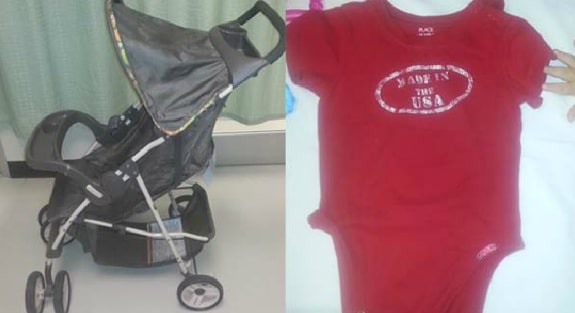 She adds that for child above two months of age, there are legal laws to hand over him if the parents are not able to take care. Parents in crisis should call Child Protective Services. In addition, there are private child-placing agencies, such as Catholic Charities that can provide temporary foster care or place the child with a relative or for adoption if parents are not able to support.
"Sometimes, families find themselves on hard times," Olguin said. "With CPS, sometimes we offer day care, parenting classes and other things, such as limited assistance with different costs, such as an electric bill. There are resources. There is help."
Unfortunately the fire station did not have security cameras which could have captured the image of the person who left the baby boy. There is also concern that although the fire station had responsible personnel, the child was not left under someone's care and was alone for an unknown period of time.
"You need to hand it to the fireman in his arms — a person-to-person transfer," Lozano said.
The authorities are now asking for public support to help track down the child's family.