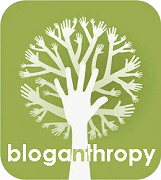 Mom bloggers can be a powerful bunch, especially when they put their heart into a worthy cause. That idea is the basis behind Bloganthropy, which hosted it's first annual award at this year's BlogHer conference.
Bloganthropy began as the collaboration between Debbie Bookstaber and Candace Lindemann. The women worked together on the blog Mamanista.com, a product review site that worked to raise revenue for charities in need. When they saw just what the blogging community could do, the pair worked to create Bloganthropy, a non-profit collaboration that aims to empower bloggers to become philanthropic leaders in their communities.
During the 2010 BlogHer Conference, Bloganthropy hosted it's first annual award to recognize bloggers who have made a difference by using social media effectively to promote a good cause. Several bloggers were nominated for this award, which included a $1000 check to the charity of their choice. So many of the important women bloggers at the conference gathered together to work towards good causes in their lives.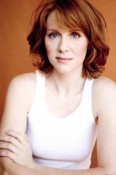 The winner this year was Katherine Stone, publisher of Postpartum Progress, a blog that deals with postpartum considered the most highly read sites that deals with postpartum depression (PPD), postpartum anxiety, postpartum psychosis and other mental illnesses related to pregnancy and childbirth.
"Postpartum depression and perinatal mood disorders affect over 800,000 women annually in the United States alone. Increased awareness of PPD is critical to early diagnosis and treatment. For six years, Katherine Stone solely supported Postpartum Progress, helping countless women through her efforts. She recently incorporated as a non-profit with the goal of expanding the organization's reach and effectiveness. We hope that recognition as the first annual Bloganthropy Award Winner and the prize money donated by P & G GIVE HEALTH will help Katherine Stone to accomplish this worthy goal," says Debbie Bookstaber, co-founder of Bloganthropy.org.
During the awards, four other nominees were also honored for their work within the blogging communities for important causes. These women were recognized for their commitment to helping others and bringing a voice to areas that are not often seen.
This year's award was sponsored by Give Health, a Procter & Gamble's social sustainability program that provides clean water, vaccines and education to children in need. – Summer, staff writer
Related Articles:
---
[ad]