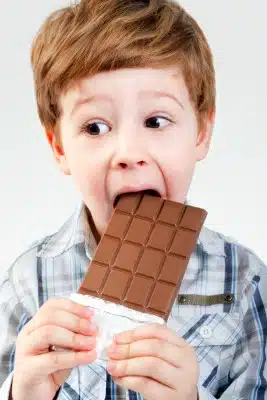 With the rising cases of Type 2 Diabetes in children, the American Academy of Pediatrics has issued first time ever its guideline for managing diabetes in children and teens between the age of 10 and 18.
As obesity rates rises among children, the chances of children and teens under the age of 18 getting type 2 diabetes conditions is also increasing at an alarming rate, with 1 in 3 new cases of diabetes are now being seen among children.
Co-author Janet Silverstein, MD, professor of pediatrics at the University of Florida and chief of endocrinology at Shands Hospital in Gainesville said that the new guidelines will be helpful for pediatricians.
"Few providers have been trained in managing type 2 diabetes in children and, to date, few medications have been evaluated for safety and [effectiveness] in children," says  Janet. "This is a real issue in the pediatric population. It's something that many of us as pediatricians didn't grow up with because we just didn't see it very often," she says.
The most important point the guideline makes is to properly diagnose if the child has Type 1 or Type 2 Diabetes. If this is not clear, the guideline recommends giving insulin.
If Type 2 Diabetes is confirmed then the guideline says lifestyle changes, along with Metaformin medication.
Dr. Silverstein adds that currently insulin and metaformin are the only two medicines that have been recommended for children though other drugs are being studied.
The guideline also suggests children with diabetes to have their hemoglobin A1c levels measured every three months which helps check the blood sugar level for past 2-3 months.
WebMD recommends A1c goal of less than 7% for young people with type 2 diabetes, but noted it may be adjusted depending on the person.
Additionally finger-stick self-glucose monitoring is advised for all children taking insulin or another class of diabetes medication called sulfonylureas. The monitoring is also advised for those kids and teenagers who are starting therapy, changing or who have not yet met the therapy goals.
Regarding the frequency of monitoring the panel advises ADA's three or more times daily for those on insulin and less frequent measurement, including after-meal checks, for those not on insulin.
For lifestyle changes, the panel suggests moderate to exercise for 60 minutes daily, nutrition counseling and limiting screen time per day to less than two hours.
The author also says that the doctors need to be alert about diagnosing the condition as Type 2 diabetes is not very obvious.
"We need to think about it in all children who are overweight or obese. The symptoms aren't as obvious as in type 1 diabetes. … Type 2 is insidious. It occurs much more gradually."
She warns that many children do not show the classic symptoms of Type 1 Diabetes and their condition is found later only during school screening tests, or when they get a Urinary tract infection or yeast infection.
The doctor also adds,
"Prediabetes is even more common in overweight children than is diabetes. It's vital to intervene when a child is gaining too much weight. It's important to advise parents that it's much easier to prevent type 2 diabetes than to treat it."
These recommendations will be a vital support for pediatricians as well as parents when caring for kids with Type 2 diabetes.
---