Do you remember the first time your baby laughed? Really laughed? I do. It was Christmas morning and we were laying in bed with our oldest son, who was just a few months old. My husband sat him up on his lap and did something funny and he started to giggle.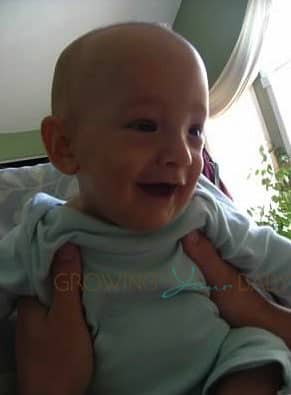 Laughter in babies is so spontaneous and happens when you least expect it. As first time parents we laughed and cried. He had arrived 4 months early and doctors weren't sure when he would meet his milestones. For us, this was a sign we were on the right path. It was also a moment we tried to duplicate over and over because it brought us so much joy to see him so happy.
He is also pictured below, a little older, laughing as my dad throws him in the air.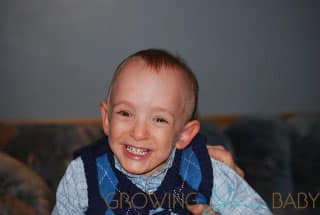 To celebrate all those insanely-cute, over-the-top-adorable smiles, giggles and laughs, Fisher-Price is hosting a giveaway!  To enter all you have to do is share your baby's best little laugh. You could win the new Laugh & Learn Crawl Around Car before it's in stores plus a Laugh & Learn Puppy and a $100 gas card!!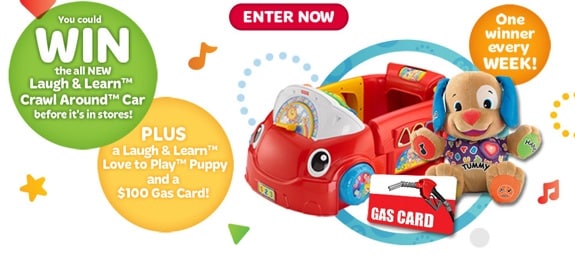 So dig out those special moments and share them because the Crawl Around Car is one of my favorite new items Fisher-Price is introducing this Summer!
---
"Disclosure: I am part of the Fisher-Price Blogger Campaign with Mom Central Canada and I receive special perks as part of my affiliation with this group. The opinions on this blog are my own."[ad]