Once again Fisher-Price will marry technology with movement to introduce a toy that kids can play with while staying active!
The Fisher-Price Think & Learn Smart Cycle is an indoor bike that has some cool design features that help little ones burn off some energy and keep their minds growing.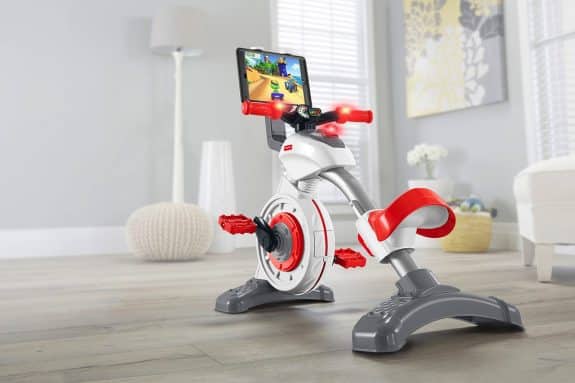 In stores this Fall, this stationary bike will link the bike's pedaling to learning.
The Think & Learn Smart Cycle wirelessly connects to a tablet mounted on its handlebars via Bluetooth as kids play one of four downloadable games.  While more apps are planned for 2018, the initial four will focus on literacy, STEM exposure — Science, Technology, Engineering, and Math, math skills, and science and social studies.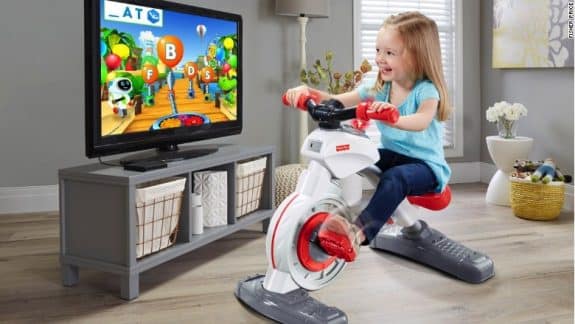 Parents can also connect the bike to a larger screen using apps running on an Apple TV or smart televisions that support Android TV.
"Inspired by the insight that preschoolers learn best and retain more when they're active and having a good time, we've reimagined the Think & Learn Smart Cycle for a new generation of children," said Nitya Madhavan, vice president of marketing for Fisher-Price. "We hope today's families will be excited for this platform that channels preschoolers' energy and their fascination with technology to make learning fun!"
When it's released, the Smart Cycle will be $150. The Smart Cycle companion apps will retail for $5 each.
---
[ad]