Whether you need a play yard as a second space for your baby, or want a safe, compact bed for travel, the Fisher-Price Ultra-Lite Day & Night Play Yard is a great option for new parents.
Weighing just 15lbs, the Day & Night Play Yard can be used from birth until your child can climb out on their own.
Parents of newborns can use the play yard with the included sleeper, which positions babies on an slight incline. The sleeper has a 3 point harness, a padded headrest, and is removable seat pad that can be machine washed.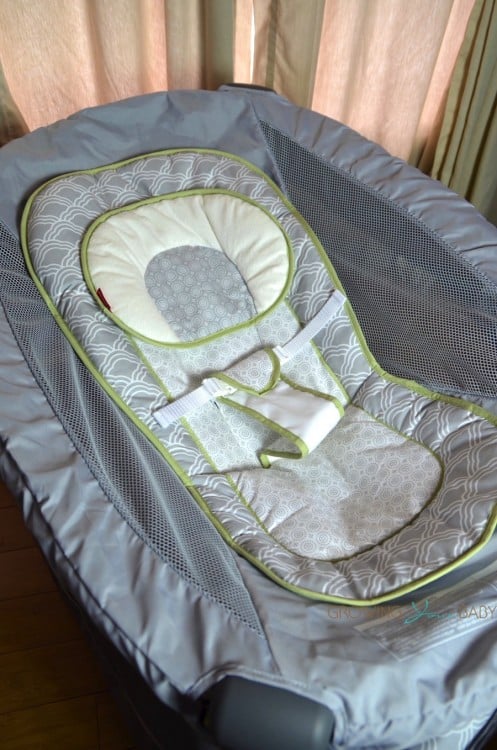 When your baby is old enough to pull them self up or roll over, parents can remove the sleeper and use the play yard like a traditional play pen.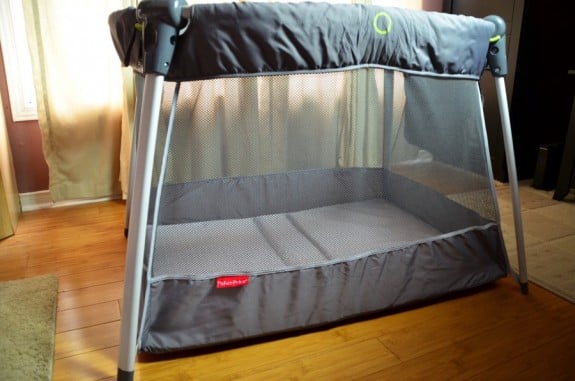 One of my favorite features of this play yard is how easy it is to assemble. From start to finish you can have the unit up and ready for baby in less than 5 minutes.
While in its travel bag all of the sections store inside each other to create a compact, easy to store package.
When you take the main unit out of the bag all you need to do is unfold it, flip it over and the legs will pop out. (Shown in Video ABOVE)
From there you install the padded mat by lining up the velcro on the bottom of it with the matching strips on the bottom of the play yard. Fisher-Price has added 6 additional velcro straps that can be fed through the corners of the bottom of the play yard that fasten underneath to secure the mat in place.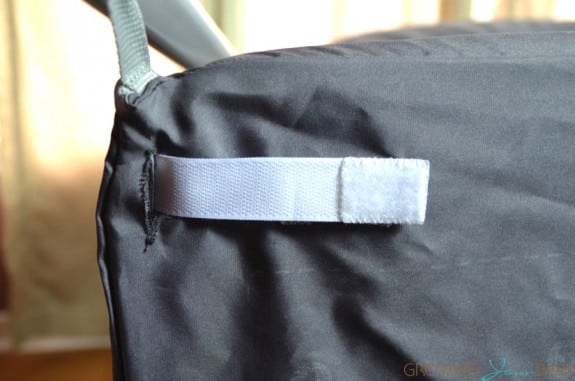 The complete package, the Ultra-Lite Day & Night Play Yard also comes with a diaper clutch, which holds diapers, wipes and a change pad. Parents can fill it up to ensure you are never without supplies if your child needs a change or throw it into their purse as a convenient all-in-one package that has everything your need in the event of an emergency blow out.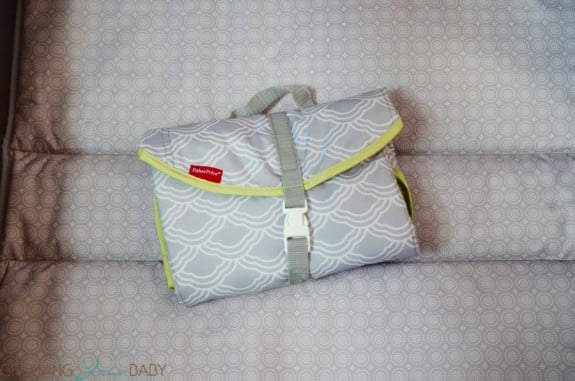 Packing the play yard up is just as easy as putting it together.  After you remove the mat, all you need to do is flip it over and collapse the legs into the middle.
The whole thing will then fold in half and fit back in its case.
There are a lot of travel play yards on the market but we love this one because it is easy to use, can be stored easily and is priced very well.
Please watch the video above to see it in action!
---
[ad]