New for Fall, Fisher-Price's Imaginext Ultra T-Rex is the ultimate dinosaur for kids 3+.  This skeletal tyrant lizard lights up, roars and he charges when kids activate his power pads!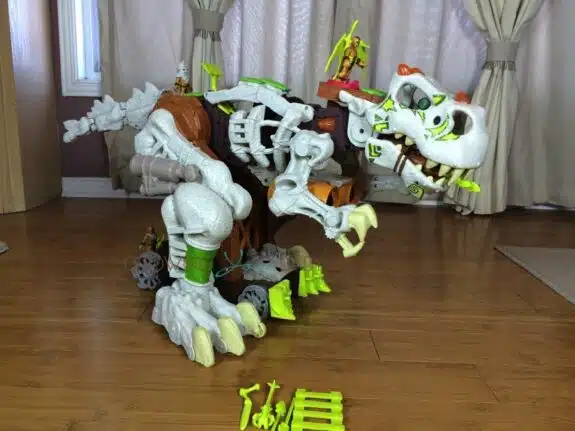 Out of the box the Ultra T-Rex can be installed in just minutes.  All you need to do is snap his front claws on, secure the back legs and slide on his tail.
Once together, the Ultra T-Rex is ready for battle with 3 Imaginext figures with helmets and accessories, 4 boulders and 4 projectiles.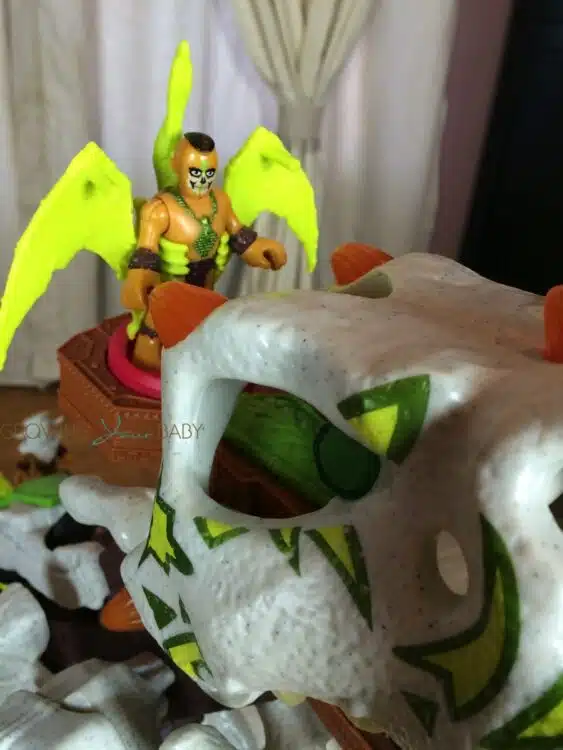 This guy was designed with three key elements; lights, sound and motion.  The 3 powerpads located on his neck, left hip and under his tail activate these elements.
Turn the top powerpad and he opens and closes his mouth and fires projectiles.  When you activate the Power Pad behind his tail – he takes four steps forward, and roars.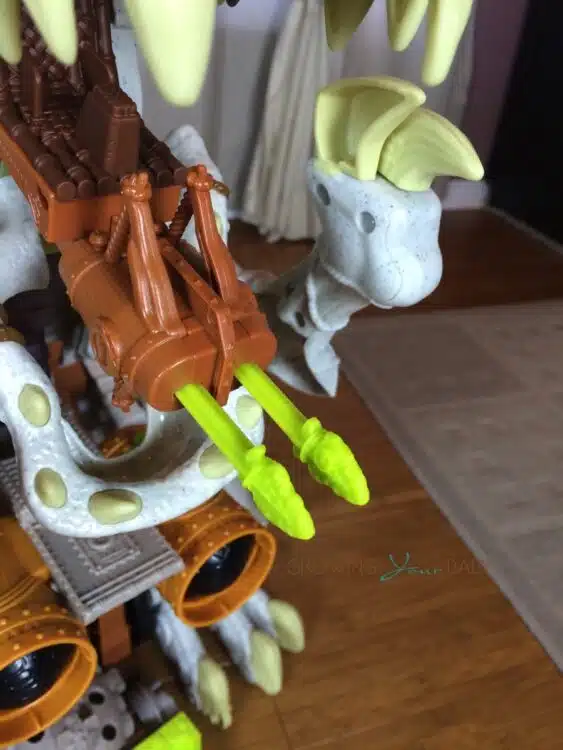 But the best feature is when you activate the Power Pad above his left hip!  This causes him to raise to his full height of 2 ½ feet – and make the LEDs in his spikes and eyes light up!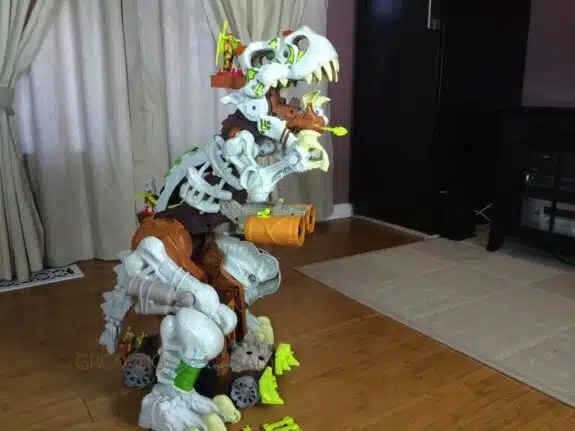 This also reveals more hiding spots for characters during battle and a cockpit, which is inside T-Rex's mouth!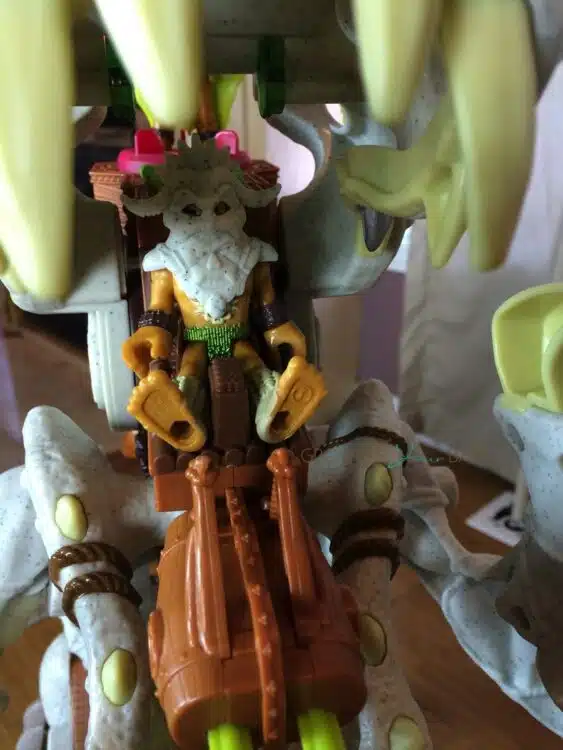 Press a lever on his arm and his claw ejects, and boulder fires from his chest with the press of a button!
We are completely in love with this toy.  He offers lots of classic play options for kids, while bringing in a little tech to up the excitement.
To see the Imaginext Ultra T-Rex in action, please check out our video below!
---