The Fleur + Dot staple polka dots and floral patterns define the Autumn/Winter 2012 Collection. This vintage handmade apparel, aimed mostly at girls, created looks that are very sophisticated and stylish for the young ladies they design for. 'Simplicity is the ultimate sophistication' is their belief and that shows in their designs.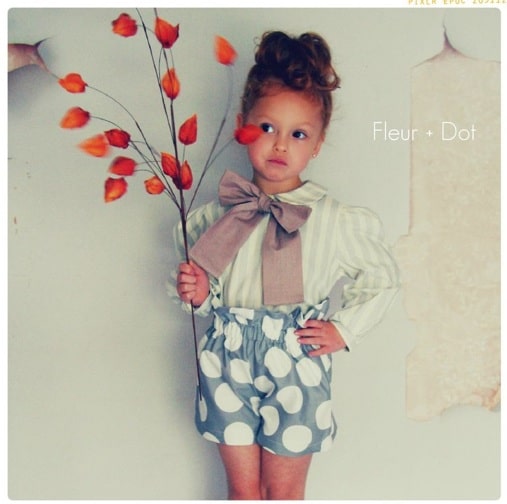 In fact, the collection looks like one that you would find in a New York City fashionista's closet who dresses in mostly vintage clothing. Although the mixing of bold patterns is in style, there is a lot of maturity going on.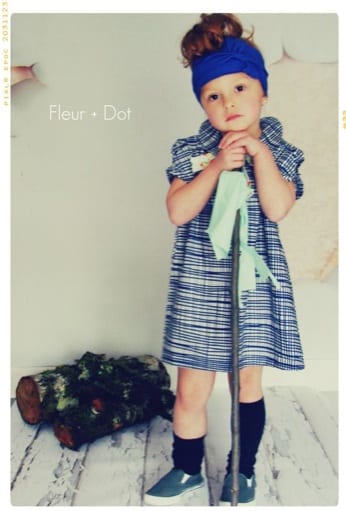 Fleur + Dot offers an array of trousers, denim button-ups, collared tops and ruffle top shorts, mixed match with color and design. The chunky bows, belts and headpieces paired with the dresses and tops are what give these outfits that modern edginess the fashion industry loves. The dress with the shoulder pads give that 80's flare that has tiptoed back into current trends.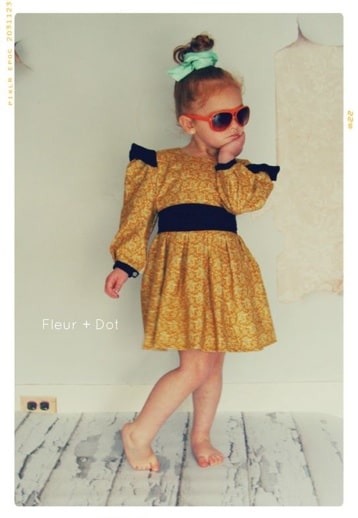 Portland based Designer Brianne Wallace created the line to 'bring vintage based clothing to the modern child.'  Her use of butterflies, poppys, stripes, polka-dots and gingham together gives each piece a sophisticated, yet playful feel.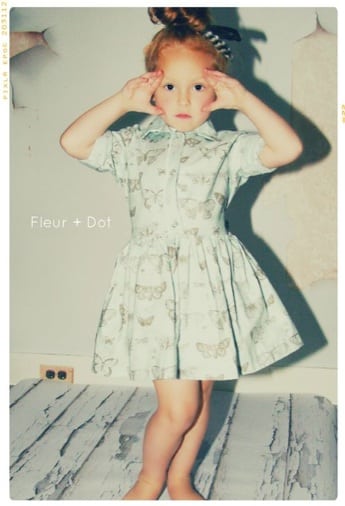 For mothers who want to pass on their love for vintage and fashion, Fleur + Dot is the perfect collection for your trendy child.
---
---