Valentina joined her parents Salma Hayek and Francois-Henri Pinault in Italy for their wedding weekend extravaganza.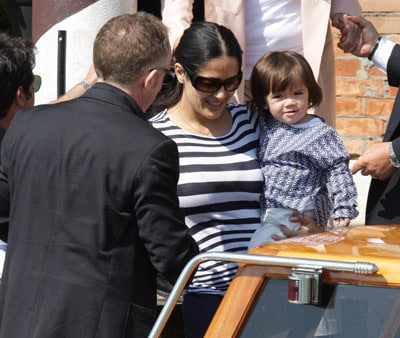 The trio was seen this morning leaving the Cipriani hotel in Venice, Italy.Francois-Henri and Salma will exchange vows today at the Palazzo Grassi, a historic white-marble palace owned by the Pinault family and the site where Hayek and Pinault first met in 2006.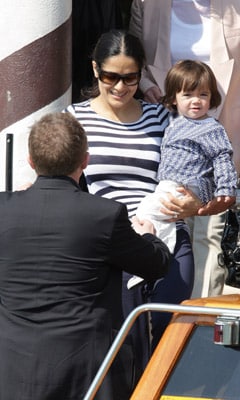 The toddler also attended The masked ball last night. All the guests wore black Venetian masks.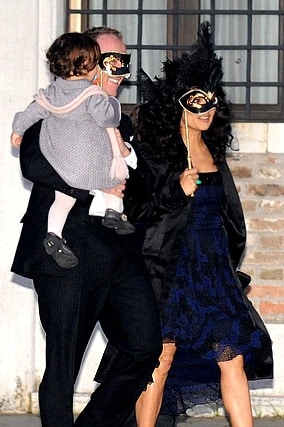 ---