Born from a desire to find safe, natural toys for their own daughter, Lithuanian Sigita and Donatas founded Friendly Toys to make the toys they could not find!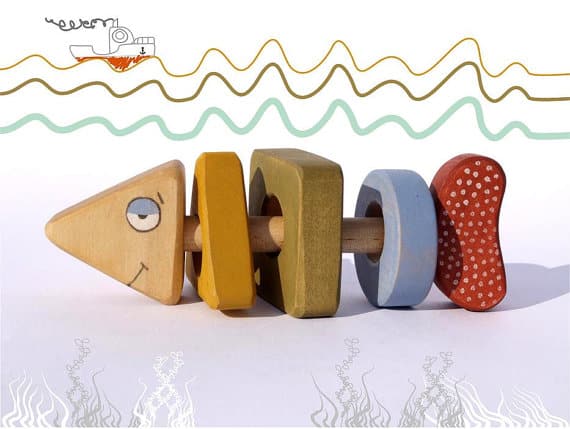 Made from birch wood, milk paint and raw linseed oil, Friendly Toys are exactly that, friendly! Not a harmful chemical goes into the manufacture of these delightful toys. From rolling, pull-along dogs and push-along ducks to rocking horses and stacking toys, each wooden toy is carefully painted in bright colours with charming faces and designs. Perfect pieces for babies and young toddlers Friendly Toys are chunky for little fists and will entertain the very young and their parents alike!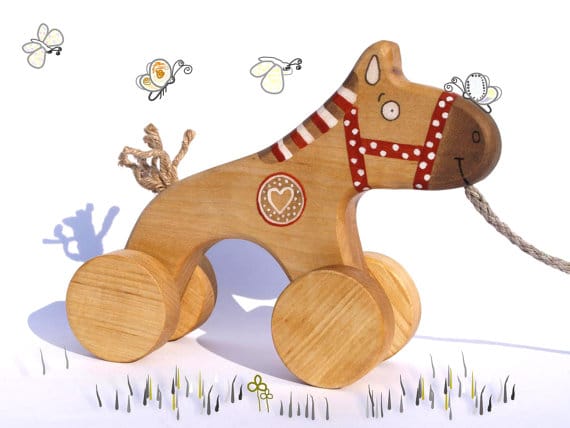 My personal favorite is the charming pull along horse with stubby jute tail. A lovely toy to pull throughout the house now and then be handed down for others to enjoy!
Fore those wanting something unique for your little one this holiday season, look no further than Friendly Toys!