Did you have a Furby back in the 90's? I did. In fact, we still have one that the kids play with all of the time.
A powerhouse for toy maker Hasbro, the company revealed that sales of the fluffy robot reached over 40 million units in the first three years it was in production. As toy production revs up for the holiday season it has been revealed that Hasbro will introduce a newly designed version of Furby that will have 'A Mind of its Own'.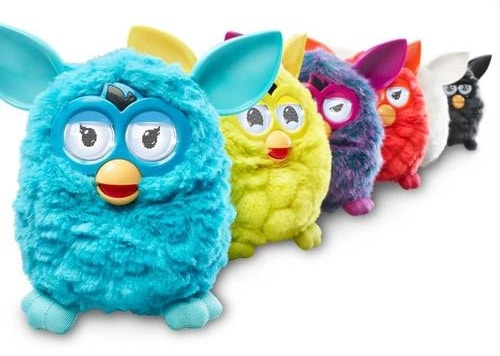 From the press release,
Furby has numerous personality possibilities! Emotional and unpredictable, Furby will let kids know how it feels through a series of animations displayed in its expressive LED eyes and the more kids play with Furby the more Furby changes. Tickle Furby and hearts may appear in its eyes; feed it a hot pepper and you may see fire in Furby's eyes.
Engadget got their hands on one a couple weeks and demo'd the new Furby's features. 'Furby re-boot' is more interactive and able to express himself more. Place an music source in front of him and her will sing and dance around. Tip him upside down and he will tell you 'he doesn't like that'.
While the new Furby sounds quite similar to its predecessor, it was designed with more touch sensors, two big LCDs eyes with mechanical eyelids and an inbuilt microphone. He is also compatible with iOS devices and has an app that allows users to feed it. It will not, however, die if you don't feed it 'just get a little cranky'.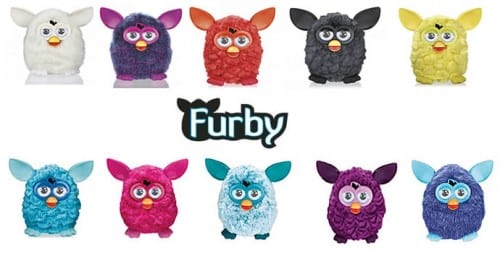 The new Furby($60) will come in 6 colours when it is released on Sept 16 and will expand to 10 by the holidays.
They are all very cute!  Which one will you choose?
---
[ad]