Just after we bought our kids their play kitchen at Christmas I picked up these cool velcro fruit & vegetables for them to use to prepare 'dinner' for us. Of all of the play food we have bought for the kids, this set has been, by far, their favorite.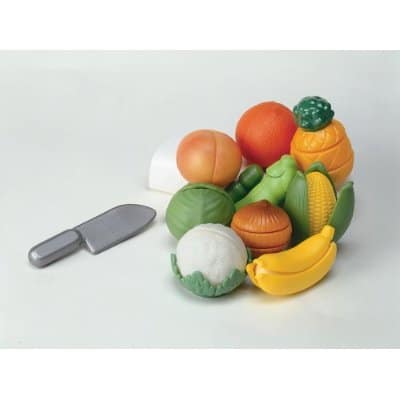 They love taking all of the pieces apart and putting them all back where they belong just like a puzzle. I like that each vegetable is true to nature. The corn comes with husks, the orange is divided into 4 segments with skin on them and the beans are in their pod.
As we get my oldest ready to attend kindergarten I realized that there is another lesson this set teaches – fractions!
Many of the pieces are split into 2, 3 or 4 pieces which has helped me show my son what 1/2, 1/4 and 1/3 is.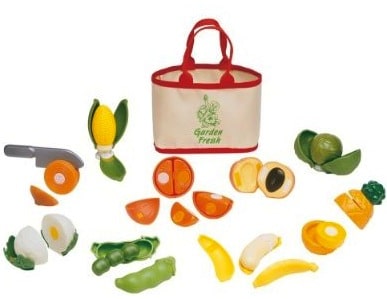 I highly recommend this set for any family looking for some good old-fashioned imaginative play. My boys put them around the house and then take the shopping cart to 'get groceries', they take them apart and then try to see who can get them back together and we use them to familiarize them with veggies they're not fond of.
WELL worth the $19 – plus they come in a bag which makes storing them afterwards a breeze!
Related Articles: