Boys night out! Gavin Rossdale was spotted out for dinner with his 3 sons; Kingston, Zuma and Apollo on Thursday(October 1, 2015). The newly single dad carried his youngest son Apollo, while keeping Kingston close.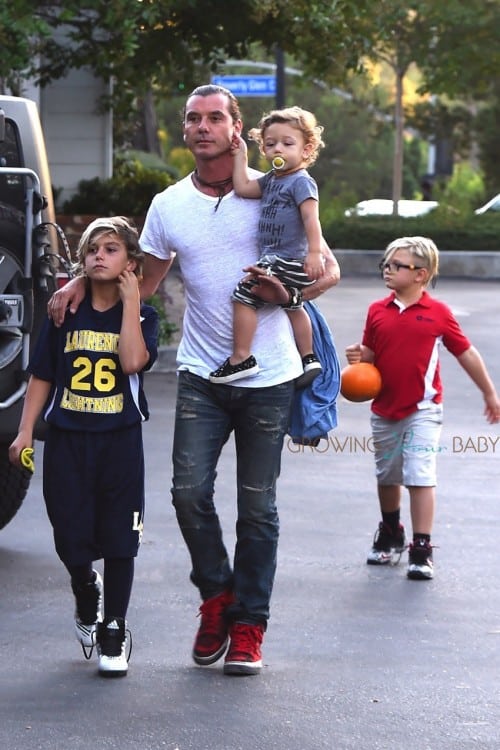 Zuma carried a little pumpkin as they boys made their way to the car.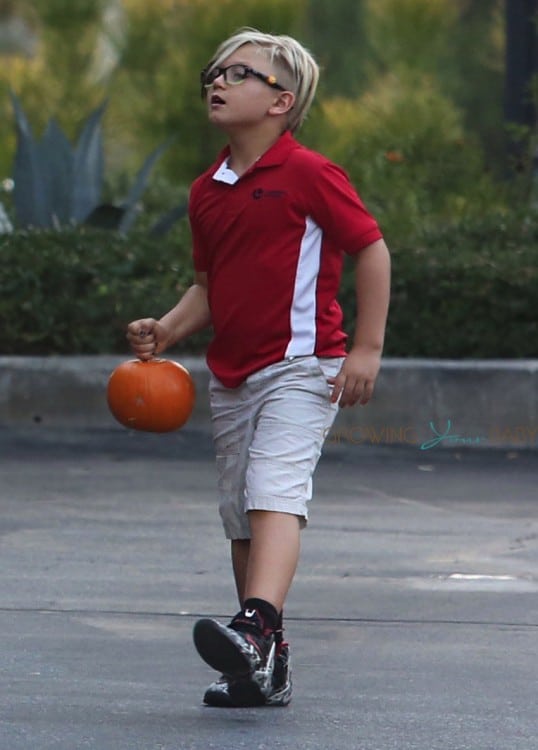 The boys rode in style in Gavin's Porche.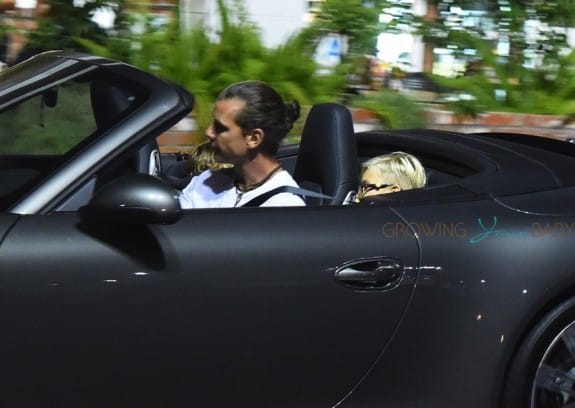 This week it was revealed that Gavin purchased a swanky new Bel Air Hills $6.5 million dollar bachelor pad. The ultra modern 4 bedroom 2 bathroom mansion has a large outdoor pool, a huge patio with a outdoor 8 seat dining table and a entertainment area with a large rug and comfy couches.
The 3 boys currently split their time between Gwen and Gavin's homes, but sources tell People.com "There are no issues when it comes to custody. Gwen and Gavin both agree that the boys should be able to spend as much time as they want with both of their parents."
{INFPHOTO.COM}
---
[ad]