The GB stroller company is looking to dominate the stroller market in 2016. When they launched in North America last year, they did so with just 3 strollers. Mid-year they debuted the QBit, and now their collection is expanding again to include a luxury stroller, which will be called the Maris. They also made waves this week when they debuted the incredibly small pockit stroller.
Now back to the Maris!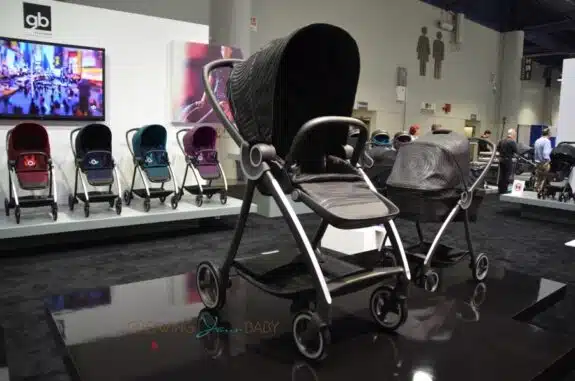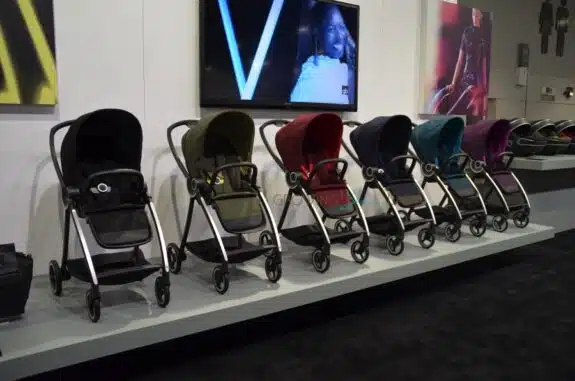 "The GB Maris embodies a new kind of innovation and versatility, the perfect piece of equipment for modern metropolitan life." From birth parents can chose to use the stroller with an additional infant seat, carry cot or in the stroller's seat.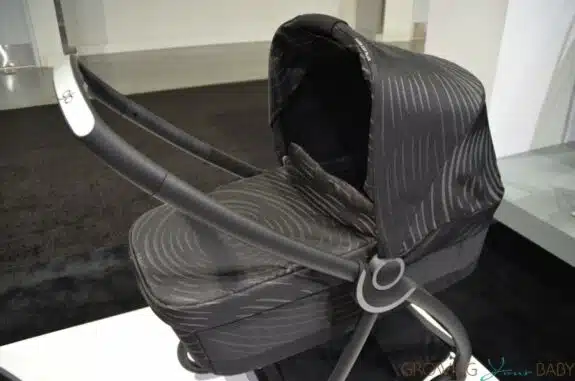 The Maris has a flat recline for a newborn with an ingenious recline mechanism. When the headrest is lowered backwards the seat unit smoothly slides out from underneath in one movement, providing exceptional comfort for the little ones.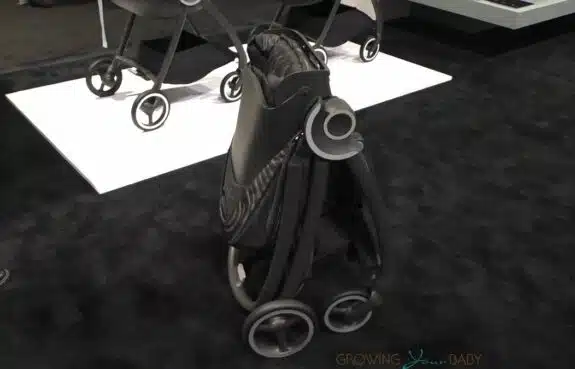 Parents can chose to position their baby facing or facing out, and when you are ready to head home – the fold is one of the easiest ones we've seen!  The Maris can also be folded with the seat on in either direction.
We previewed the Maris at the ABC Kids Expo earlier this week. Check it out!
---