And babies make 4!  Congratulations are in order to George and Amal Clooney after the couple welcomed their twins on Tuesday.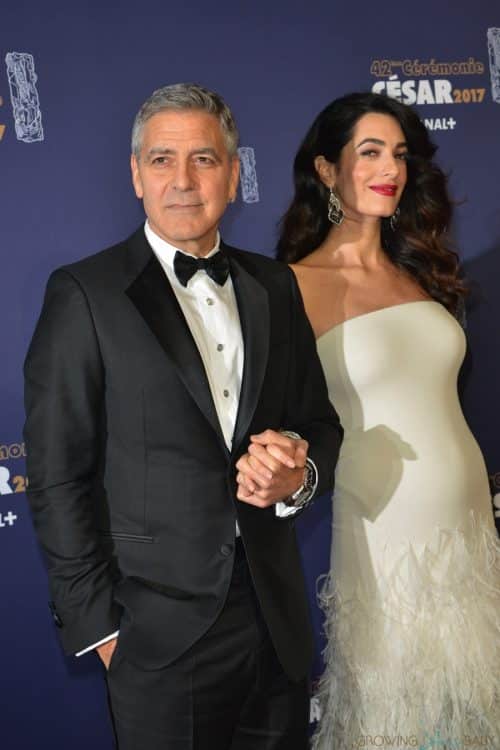 In a statement the couple wrote,
"This morning Amal and George welcomed Ella and Alexander Clooney into their lives. Ella, Alexander and Amal are all healthy, happy and doing fine. George is sedated and should recover in a few days."
The pair, who were married in 2014, acknowledged they were expecting in February.
At that time, George told French program Rencontres de Cinema, "We are really happy and really excited. It's going to be an adventure.  We've embraced it with arms wide open."
The twins are the first and second kids for both George and Amal.
For years, George famously spoke out about having kids.  He often said his work was his priority and having kids wasn't in the cards.
"I think it's the most responsible thing you can do, to have kids. It's not something to be taken lightly. I don't have that gene that people have to replicate. Life is really about work and friends and those kinds of things."
He also said he wouldn't ever get married again.  But Amal Alamuddin walked into his life and all of that changed.
---
[ad]