I came across this line of baby furniture last year when we featured their unique, but beautiful changing unit.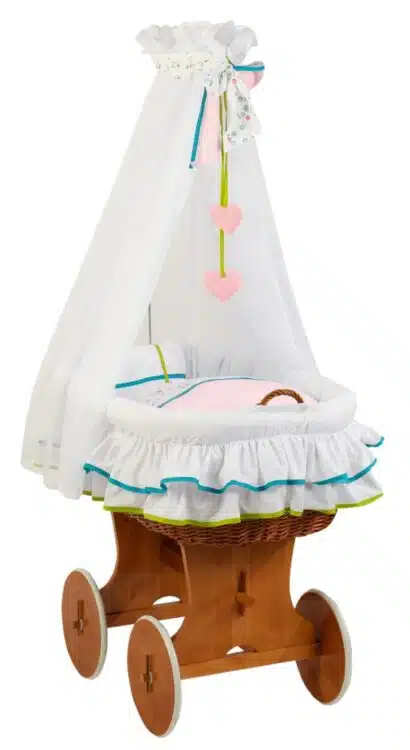 Gesslein's "My Baby" cradle is handmade with baby friendly, light colors. It features a plaited wicker basket for the baby to sleep in that site a top a wood base with silent wheels.
This whimsical cradle is offered in 7 different color combinations – all with the dangling hearts.
*Green Bonus* The trendy baby company company only uses environmentally friendly paint and fabrics that are ÖkoTex Standard 100.
Dimensions L=95 x W=65 x H=175cm
The only downfall…only available in Europe unless you have the $$$ to have someone ship it over. 279.99EUR ($380 US)
---