A new study has found that women who develop gestational diabetes while they are pregnant have a higher risk of developing heart disease later on in their life. According to Medical News Today, researchers at Kaiser Permanente Northern California have published the results of their twenty year study in the Journal of the American Heart Association.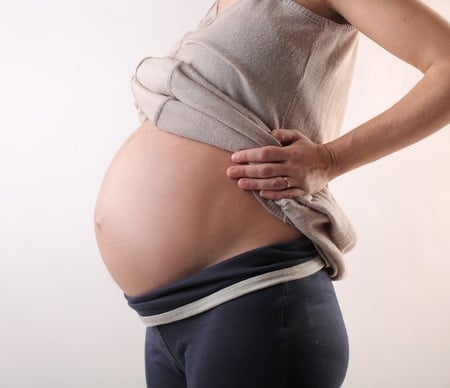 Gestational diabetes is a condition that only develops in pregnancy, when hormones that are activated during the pregnancy decrease the effectiveness of insulin, which is the hormone that normally allows cells to absorb glucose from blood. There are several factors that increase the risk of gestational diabetes including getting pregnant over the age of 25, being overweight at the time of pregnancy, a family history of diabetes and women who have had a previously unexplained miscarriage. However, women who develop the condition are able to control their blood sugar without harming the health of their baby.
In addition to the increased risk of gestational diabetes, the new study has also found that these women have an increased risk of atherosclerosis, a condition where the arteries around the heart become clogged by fatty substances and disrupts blood-flow to and from the heart which eventually can cause heart attacks, amongst other cardiovascular diseases.
Over the 20 year study, 898 women between the ages of 18 and 30 who went on to later have children, were assessed for heart disease risk factors. Over the two decades, the women were occasionally tested for diabetes as well as other metabolic conditions. Researchers also measured the thickness of the women's carotid arteries an average of 12 years after they'd given birth. 13% of the women involved in the study developed gestational diabetes. It was found that the thickness of their carotid artery was 0.023% thicker than those of the women that did not develop gestational diabetes during pregnancy. The researchers took other factors into account that could cause the thickness of the carotid artery, such as whether or not the woman was obese, or if they happened to have high glucose levels before becoming pregnant.
Erica P. Gunderson, PhD., the study's lead author says,
"This finding indicates that a history of gestational diabetes may influence development of early atherosclerosis before the onset of diabetes and metabolic diseases that previously have been linked to heart disease. Gestational diabetes may be an early risk factor for heart disease in women." Gunderson also added "It's a shift in thinking about how to identify a subgroup at risk for atherosclerosis early. The concept that reproductive complications unmask future disease risk is a more recent focus."
---
[ad]