Model Gigi Hadid welcomed her first child in September. Incredibly private about her personal life the new mom opened up to Vogue about her baby's birth.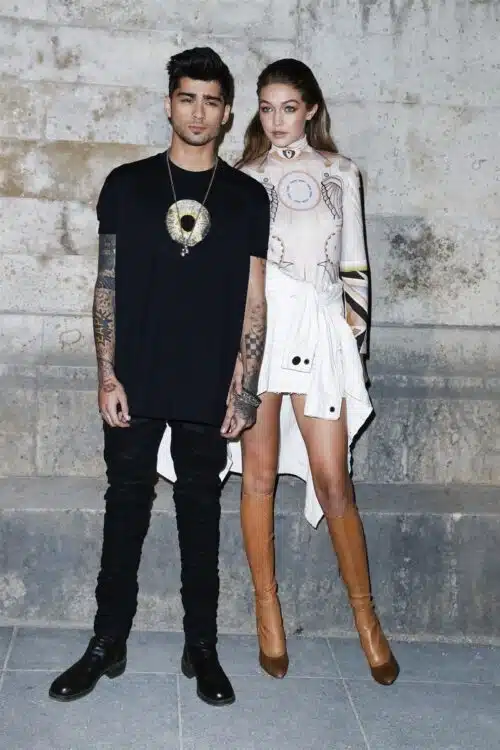 Gigi and partner Zayn Malik had planned to deliver at a New York City hospital, but COVID restrictions would have prevented her mother Yolanda and sister Bella from attending so the pair switch their plans to a homebirth at her home in Bucks County, Pennsylvania.
The parents-to-be watched the 2008 documentary The Business of Being Born, which is critical of medical interventions and depicts a successful home birth. "We both looked at each other and were like, I think that's the call," Gigi told VOGUE.
They set up a blow-up bath in their bedroom and settled into a movie of her favorite children's novel, The Indian in the Cupboard. He downloaded the film because it was one of his favorites too, and they spent the early hours of labor watching it together.
Gigi's Malibu High classmate Carson Meyer was their Zoom doula and he had prepared her for the moment where the mother feels she can't go any longer without drugs.
"I had to dig deep," Gigi says. "I knew it was going to be the craziest pain in my life, but you have to surrender to it and be like, 'This is what it is.' I loved that."
"There definitely was a point where I was like, I wonder what it would be like with an epidural, how it would be different," Gigi says frankly. "My midwife looked at me and was like, 'You're doing it. No one can help you. You're past the point of the epidural anyway, so you'd be pushing exactly the same way in a hospital bed.'"
"I know my mom and Zayn and Bella were proud of me, but at certain points, I saw each of them in terror," Gigi recalled with a laugh. "Afterward, Z and I looked at each other and were like, We can have some time before we do that again."
After 14 hours of labour, the pair welcomed their baby girl—named Khai.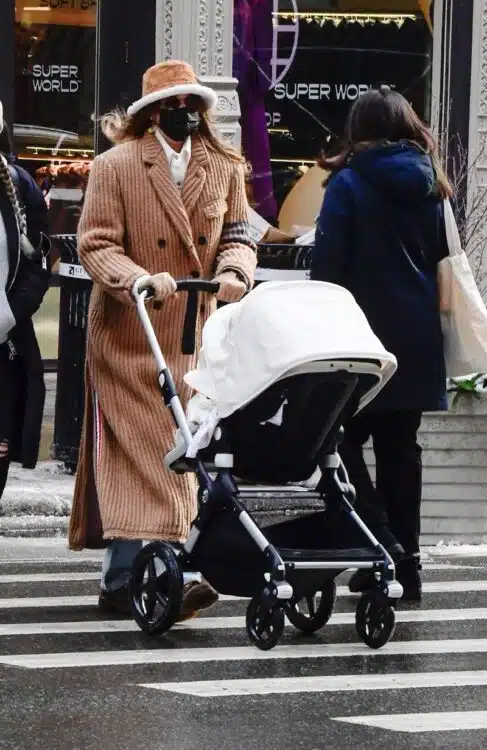 "She was so bright right away," Gigi says. "That's what I wanted for her, a peaceful bringing to the world."
The couple has kept their circle small during the pandemic. The shoot for the Vogue story, in early December, was the first time Gigi had left her daughter since the birth.
Gigi doesn't have a nanny or a baby nurse. They rely on close family to help with the baby.
Normally sharing her life socially, Gigi has pulled back when it comes to baby Khai.
"I think she wants to be real online," Bella revealed, "but until her child wants to be in the spotlight and can make the decision herself, she doesn't want to put her in that position."
As the baby is getting old the couple are cherishing the milestones as they happen.
"You have a kid and you're lying in bed together and you look over and you're like, 'Okay, what now?' And you ask all of your friends the same questions, and everyone has a different answer. And that's when you kind of realize that everyone figures it out for themselves," says Gigi, serene and sincere. "And you do it in your own way, and you can take bits and pieces from people, but you're always going to end up doing it a little bit differently. This is our way."