A very pregnant Ginnifer Goodwin was spotted picking up some last minute items for her baby at Bel Bambini on Monday.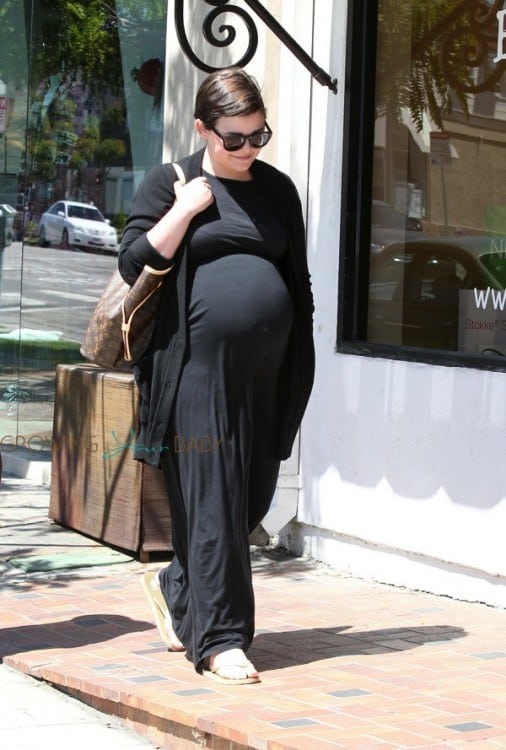 The actress, who is due very soon, stayed comfy in a black maxi dress that showed off her big baby belly.
Over the weekend dad-to-be Josh Dallas told E!Online that he has been reading to the baby.
"There was one stack of books, and I read all five of them and this one [The Snatchabook, by Helen and Thomas Docherty] got a kick on the belly," he said. "So I thought this one is the one to pick [to read to kids at the event]."
Josh and Ginnfer were married during an intimate ceremony earlier this month.  The actress told Jimmy Kimmel,
'We're both Southern, so I was literally barefoot and pregnant at our wedding. I was afraid I'd fall over.

'It was the most stress-free, relaxing, beautiful day.'
The couple, who met on their series Once Upon a Time, announced their engagement last October and their pregnancy a month later.
Now, all they need to do is come up with a name.  But that has been a challenge – especially when you take into consideration the famous adult film, Debbie Does Dallas.
Ginnifer said:
'Naming a child though, with the last name of Dallas, is a little more complicated.'

'Not a first name that begins with a "D" because it gets porny and nothing geographical because it sounds like an airport.'
{PACIFIC COAST NEWS}
---
[ad]