It was a girl's day yesterday for new mom Rachel Stevens, her mother and daughter Amelie.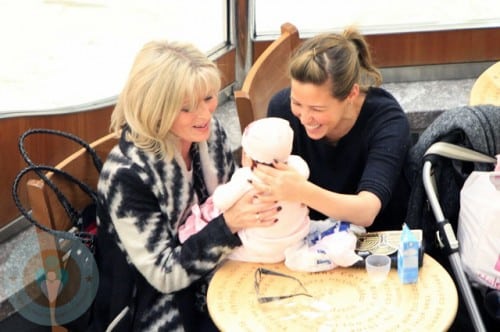 Rachel and her mom spent a nice afternoon together out for a coffee at Starbucks and then shopping in North London.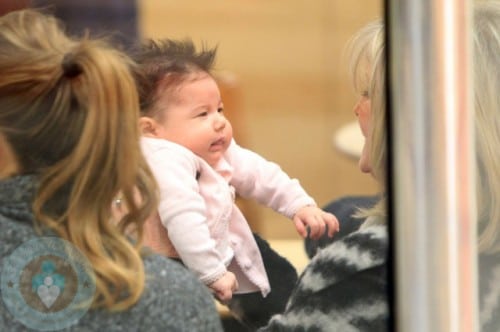 The former SClub7 singer recently spoke to OK Magazine about how motherhood has changed her life saying,
"It's a big adjustment. It's such a life-changing thing, but it's so amazing. The whole experience is so overwhelming and I can't believe we're mummy and daddy – proper grown-up stuff."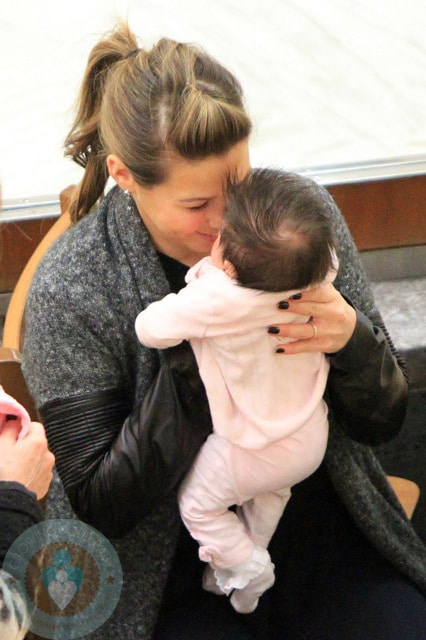 She also spoke about how the breastfeeding is going,
"Amelie was great at it but I found it hard and quite demanding. It was literally like I'd had a boob job overnight. It's amazing."
Motherhood suits her. She is such a proud mom showing off her beautiful daughter.

Related Articles:
{PACIFIC COAST NEWS}