Hilary Duff was spotted having a girls night out with her older sister Haylie at Madeo in Los Angeles on Wednesday night (February 16).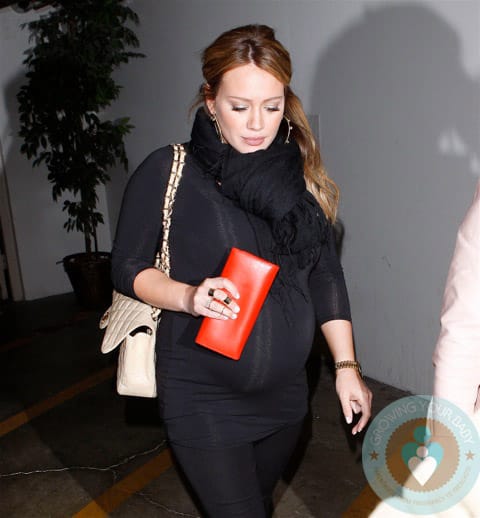 The mom-to-be looked great in a pair of black tights and a bump hugging tee. Not willing to give up her style, Hilary wore a pair of boots with a 6″ heel.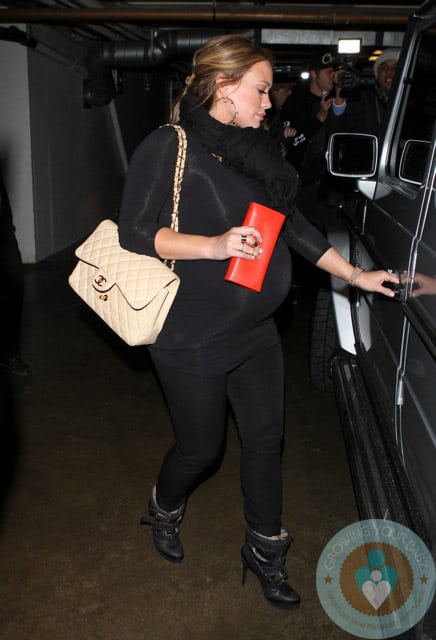 With just a month before the new baby arrives Hilary's husband Mike Comrie has announced that he will be retiring from the NHL.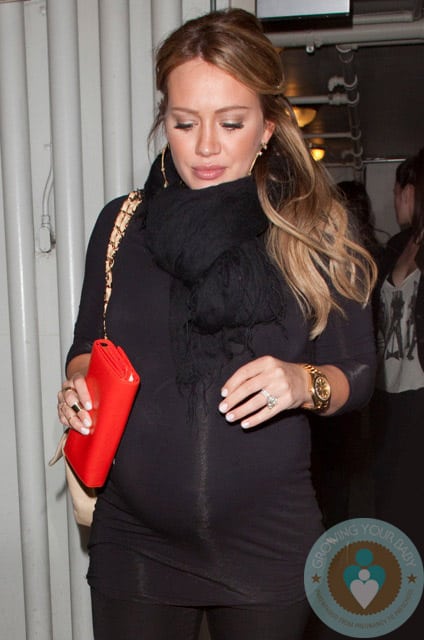 The baby's arrival will mark a new chapter for the couple. The career break will definitely ensure that he doesn't miss any important milestones!
Related Articles:
{SPLASH/WENN}