After more than their fair share of heartaches and struggles, Guiliana and Bill Rancic have announced that they are finally expecting their first baby! The official announcement came today.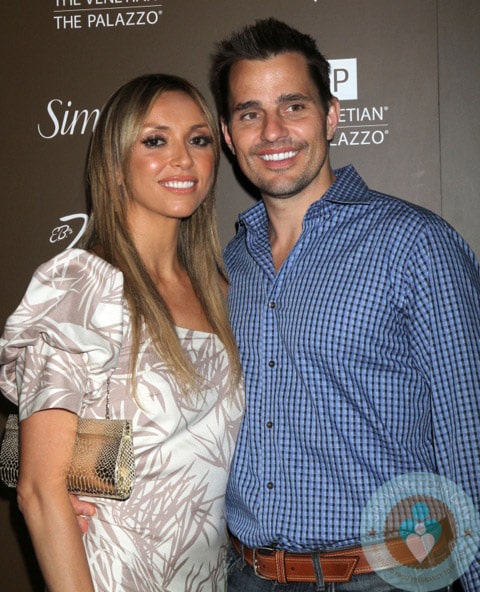 "We are so thrilled that our prayers have been answered," said the E! News anchor and Fashion Police cohost executive. Bill added, "We are absolutely ecstatic to be sharing this with everyone who has been following our journey."
Like many couples, Bill and Guiliana struggled to conceive naturally. They explored their options and decided to try in-vitro fertilization treatments. After a miscarriage and failed in-vitro fertilization attempts, the couple received even more heartbreaking news – Guiliana had stage one breast cancer.
Guiliana followed the doctor's recommendations and opted for a double mastectomy. Then, three weeks ago, she gave an optimistic prognosis on the Today show.
"I'm good," she said. She added that no chemotherapy would be needed. "You do what the doctors tell you to do and it's going to be okay."
So, with the cancer behind them, the couple has decided to "really take life on and look at it in a new light" by renewing their vows this summer. Shortly after that, the couple will be welcoming home their new baby!
Due late this summer, the baby is being carried by a gestational surrogate – which means that, genetically, the baby is theirs. The found their "baby mama" through their IVF doctor in Colorado. He referred them to an agency that could help them find a suitable surrogate.
"It was pretty emotional because this was our last stop," Bill said on the Today show this morning.
That last stop, and their unwillingness to give up on having a baby finally paid off.
"We've been trying for so long, we've been through so much…And to finally get that call from the doctor, it was just another world, another level," said Guiliana. "It was one of the best moments of my life, if not the best moment of my life."
Today asked Bill and Guiliana if they know the baby's sex yet on the show today, but when asked about it, the couple teased. "We do, but we're not telling anyone yet," said Guiliana. "We're seeing how long we can keep it a secret, so we haven't told anyone yet."
And amidst the joyous news, they hope that their struggles, as heartbreaking as they've been, can help to serve as an inspiration for others.
"One of the things we've always tried to do is help others with our story," said Bill. "Whether it's with the infertility issues, whether it's with the breast cancer, we said we're gonna turn these negatives into positives. And if we can help others by sharing our story, then it's worth it."
Congratulations to the happy couple! We can't wait to hear more about the baby in the upcoming months!
Related Articles:
---
[ad]