A huge congratulations is in order for Giuliana and Bill Rancic. After a long road to have a baby, the couple has finally welcomed a baby boy by gestational carrier.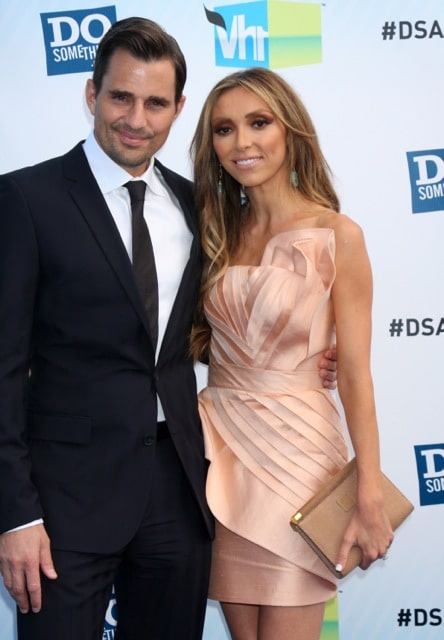 Bill tipped his followers off that the baby was on his way last night by tweeting, "It's Game Time…." Just after 6am this morning he tweeted that his little guy had arrived.
The "Duke" has landed! Edward Duke Rancic was welcomed into the world last night at 7lbs 4oz. G & I feel blessed beyond words…We did it!
E-online reports that the couple was in the delivery room through the labor, which lasted just over four hours. Bill cut the umbilical cord and Giuliana was first to hold little Edward, who arrived weighing 7 pounds and 4 ounces, measuring 20 inches.
Jumping right in the new parents have already fed their son and given him a bath.
"Bill and I are blessed beyond words to welcome Edward into our lives," Giuliana told E! News. "Thank you so much to everyone who supported us along the way. We are so in love with the little guy already!"
Edward's arrival comes just 3 days before Bill & Guiliana are set to celebrate their 5th anniversary. In that time they have been through quite a lot to get to this moment. After two failed rounds of IVF it was revealed that Guiliana had been diagnosed with breast cancer. Undergoing surgery in October 2011, the television host disclosed shortly after that she had decided to have a double mastectomy, as the procedure left her with a less-than-1 percent chance of the cancer returning.
Cancer free, the couple has a new chapter in their life to look forward to – building their family. When they announced they were expecting a baby in April, Bill said,
"One of the things we've always tried to do is help others with our story. Whether it's with the infertility issues, whether it's with the breast cancer, we said we're gonna turn these negatives into positives. And if we can help others by sharing our story, then it's worth it."
I personally think that determination is the real story here. We look forward to meeting Edward and are sure the pair will be showing him off very soon.
---
[ad]