If you're stroller shopping, you're overwhelmed. Next to buying a car seat, it's perhaps the most difficult baby gear decision you will make. The sheer number of options is mind boggling. And despite the vast range of numbers on the price tags, they all seem to be the same! If only there was a company that really stood out from the rest. Enter Greentom!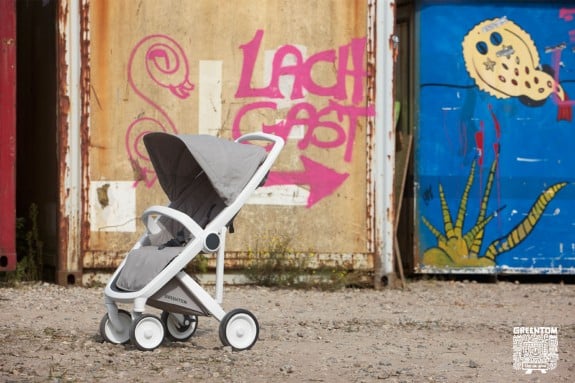 Greentom Upp is the world's greenest stroller – made completely from recycled plastic. The frame is made of recycled polypropene, the seat is constructed from recycled PET bottles (soft drink bottles) and the company uses 100% natural bio-mattress in their carry cot. Other companies have used recycled PET bottles for their fabrics, but only Greentom takes sustainability to the next level with a 100% green frame.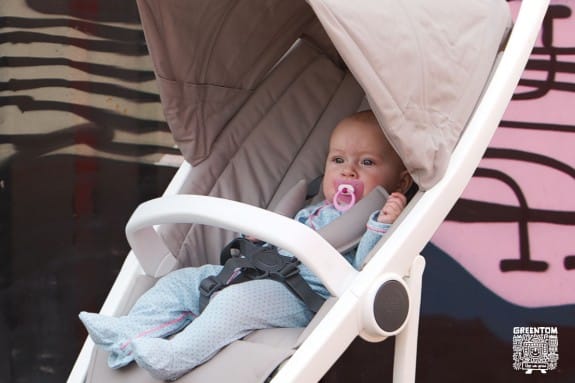 Greentom is on a mission to "make the world and the future of our children a greener one". But that doesn't mean they sacrifice style and functionality in their pursuit. Dutch designer Bart Bost designed Greentom Upp to be an "honest" stroller that is both practical and sustainable.

These strollers are light and durable – two must haves. Plus, they have a simple folding system. Busy moms and dads know a quick, easy transition from use to storage is what makes a good stroller great. And of course, a smooth, comfortable ride is a necessity. Greentom Upp strollers ensure just that with the frame's cushioning system and swiveling wheels on double bearings.

Greentom Upp's simple, sporty design is easy on the eyes and comes in several color combinations to suite your style. But, as they cleverly point out on their website, "whatever combination you go for, it will always be green!"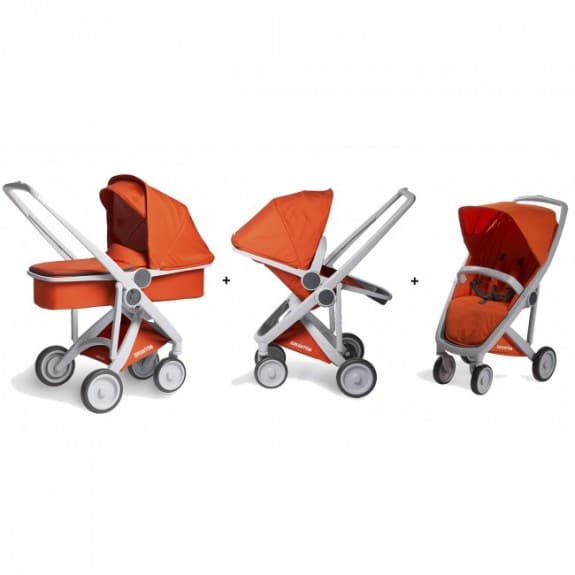 SPECS:
Weight: 16.1lbs
Ready for use: 103 x 55 x 77 cm
Folded: 72 x 55 x 25 cm
Best suitable: From 6 months up to 40lbs
To check out their whole collection please visit http://www.greentom.com.
---
[ad]