Camilla Luddington was pretty in a black dress as she arrived at the 2017 Winter TCA Tour – Disney/ABC at the Langham Hotel in Pasadena, California on Tuesday January 10, 2017.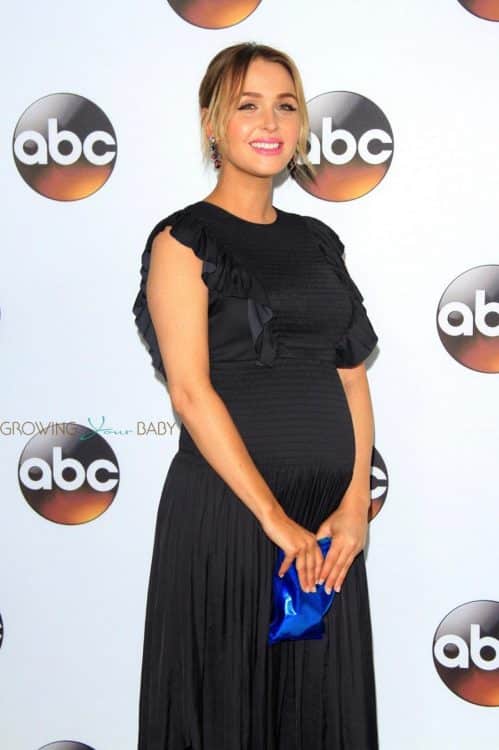 Due with her first child, the Grey's Anatomy star told Entertainment Tonight her belly was starting to make filming the show tricky.
"I'm already in trouble," she admitted. "I think they're getting to the point where they might have to green screen/CGI it out actually, which they really do! Anytime Justin [Chambers] hugs me, he's like, 'I can feel the bump!'"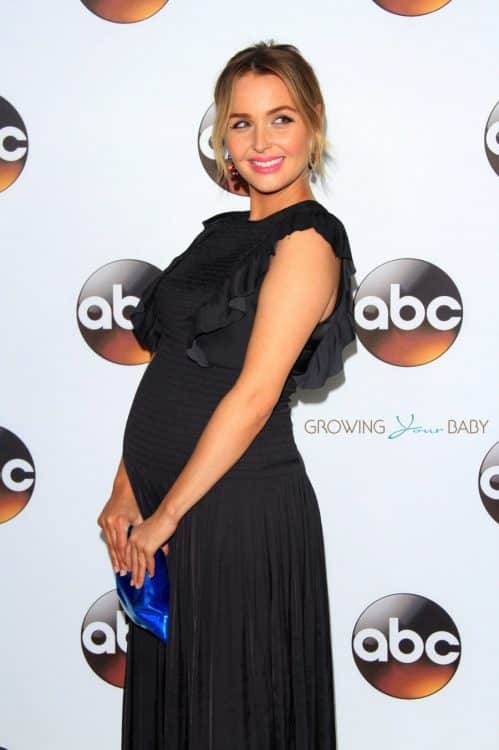 With many of her co-stars already parents, Camilla says she hopes all the kids can play together.
"It's been great to be surrounded by so many moms," the British actress said.  "In my head, I'm imagining huge play dates mid-O.R. scene!"
Camila and partner Matt Alan have yet to reveal the sex of the baby but look for an announcement next week.
{AKM/GSI}
---
[ad]
Save