Putting baby down to sleep safely is at the forefront of every parent's mind. Grobag offers a solution for the problem of how to keep baby warm enough but without the extra sheets and blankets that pose suffocation risks. Grobag is the UK's leading baby sleeping-bag, winner of multiple awards and the only sleeping-bag recommended by the UK's FSID (Foundation for the Study of Infant Deaths).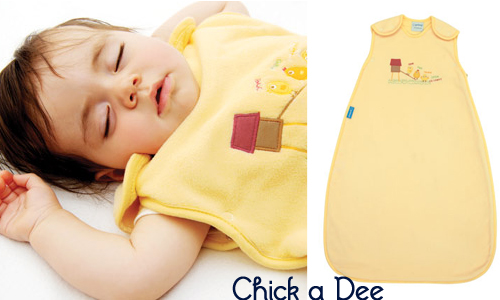 Every part of the Grobag is designed with safety in mind, and the features include: double snaps at the shoulders for added security, an under arm snap to make the opening smaller for newborns, side or front zipper (with chin guard), and a zip-click cover for front zips to prevent little fingers from opening the zipper!
Grobags come in a variety of patterns, and in 4 sizes to fit from newborn to 6 years old. They also come in three different weights, or togs (a tog is a European warmth rating):
0.5 tog, ideal for hot weather
1.0 tog, ideal for summer, daytime naps, or warm nurseries
2.5 tog, ideal all year round in cooler to normal room temperatures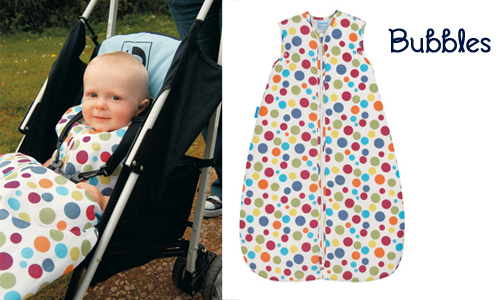 This comfy bunting bag offers a safe sleeping solution in a nifty print and the ideal weight for your nursery; no more blankets to kick off or get tangled in. The only thing the Grobag can't do is actually make your baby nap!