Famous for their adorable Shopkins characters and dolls, Moose Toys has gone to the other side and introduced a collection of characters that may have been pulled out of the garbage bin.  The Grossery Gang are a group of moldy, overdue food items that kids can collect and play with the various playsets designed for the line.
The biggest set in the collection, the Yucky Mart is a fun space that was created with many ways for kids to store and display their expired characters.  Plus there are some cute play elements to the set as well.
The inside of the store has a freezer, a microwave, and a checkout counter.  My kids like pile some of their doubles in the freezer, but hang their exclusives from the light sockets at the top of the set!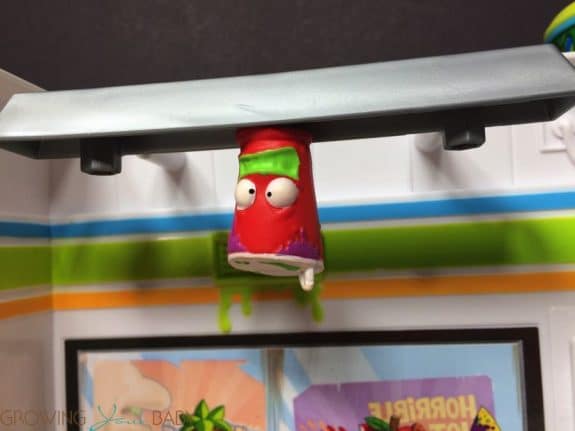 Grabbing lunch to go?  When you go to throw it in the microwave a spat appears and the food drops down into the bottom of the cabinet.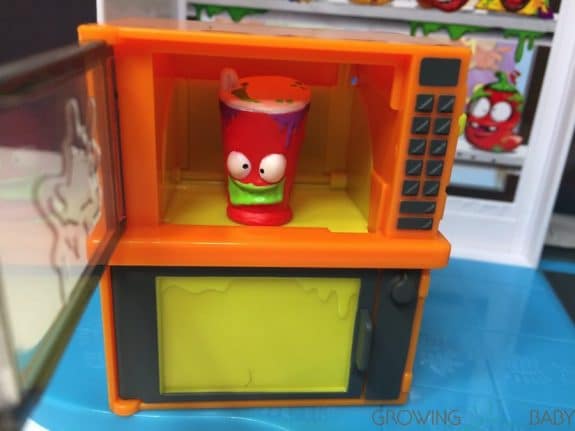 Those looking to check out should hold on tight to their purchases because the counter flips – sending your food to the floor!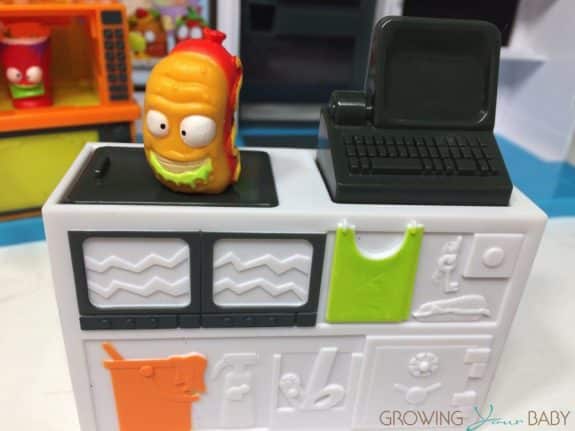 The set's iconic slushie over the door also does double duty as a vent where the characters can slide down and fly through the trap door.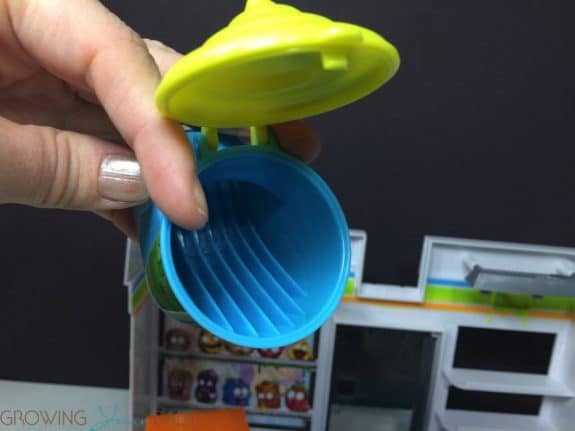 My favorite part, however, is the squishy unique characters Moose Toys has created for this collection.
Like with the other blind bag toys on the market, there are common, rare, ultra rare, special edition, limited edition, and 3 special finishes; moldy, sticky and metallic. These characters have big eyes, are spewing mold from all over and they have names like frozen foul, barf bagel, fungus fries and spotty zit cream.
To fill up our set we also grabbed a 10 pk corny ship bag.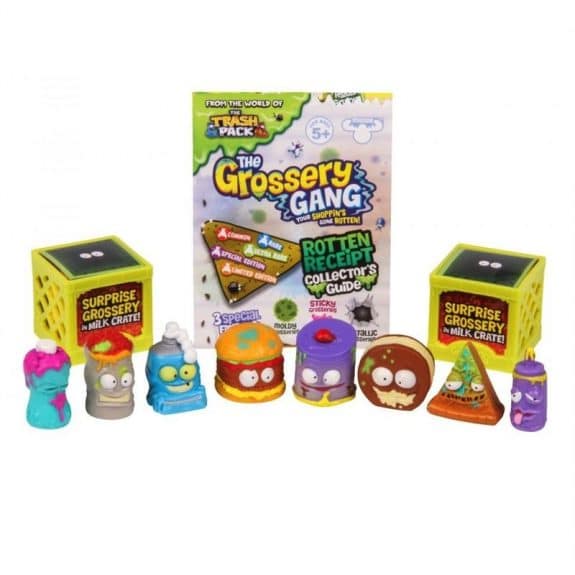 Check out the Grossery Gang site for more details and other toys in the collection!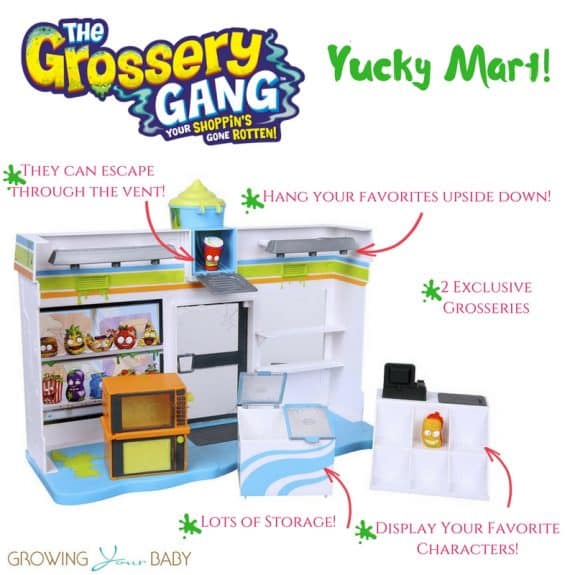 *Thank you to Moose Toys for sending this playset for review*
---
[ad]