Starting summer 2022, guests visiting EPCOT at Walt Disney World Resort can blast through an awesome intergalactic chase through time and space in Guardians of the Galaxy: Cosmic Rewind!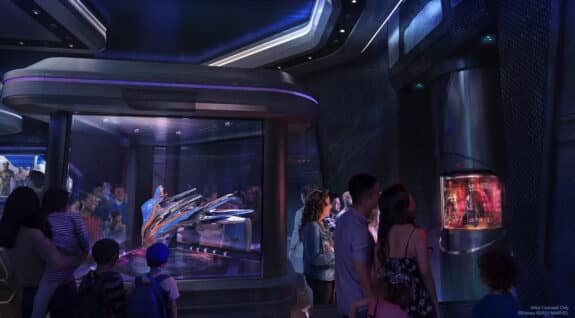 This thrilling new family-friendly coaster matches fun of the blockbuster "Guardians of the Galaxy" films. Featuring Rocket, Groot, Drax, Gamora and Star-Lord, the attraction will be located in the park's newly renamed World Discovery neighborhood, Guardians of the Galaxy: Cosmic Rewind will be the first "other-world" showcase pavilion at EPCOT.
Xandarians traveled from their homeworld in the Andromeda galaxy to Earth – or Terra, as they call it – to build this Wonders of Xandar pavilion, inviting EPCOT guests to learn more about their people and their advanced technologies. Until the Guardians arrive, anyway, and adventure ensues …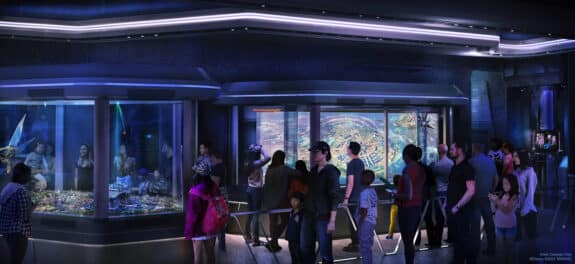 Guardians of the Galaxy: Cosmic Rewind will be the first coaster attraction at EPCOT, the first reverse launch for a Disney coaster, and the first Walt Disney World attraction to feature the Guardians of the Galaxy.
The new pavilion will include the Galaxarium, a sweeping planetarium-style space showcasing planets, stars and other intergalactic wonders that connect Terra and Xandar.
Guests will discover more about the Xandarian people, culture, and history – including the heroes of Xandar – through specially crafted displays and projections at The Xandar Gallery.
Awesome Facts
Guardians of the Galaxy: Cosmic Rewind will be one of the longest fully enclosed coasters in the world, housed in one of the largest show buildings ever constructed for a Disney theme park.
By volume, four Spaceship Earths would fit inside the attraction's massive new show building.
Academy Award® nominee Glenn Close reprises her role from "Guardians of the Galaxy" as Nova Prime, the leader of Xandar, and commander of the Nova Corps.
Disney Imagineers were recently on-set for "Guardians of the Galaxy Vol. 3" to film with the Guardians for this new attraction.
A Starblaster will stand outside the Wonders of Xandar building, the first full-size version of this Xandarian ship ever built.