Proud papa Guy Ritchie was photographed juggling his two youngest children on the set of his new movie, The man from U.N.C.L.E. in Rome.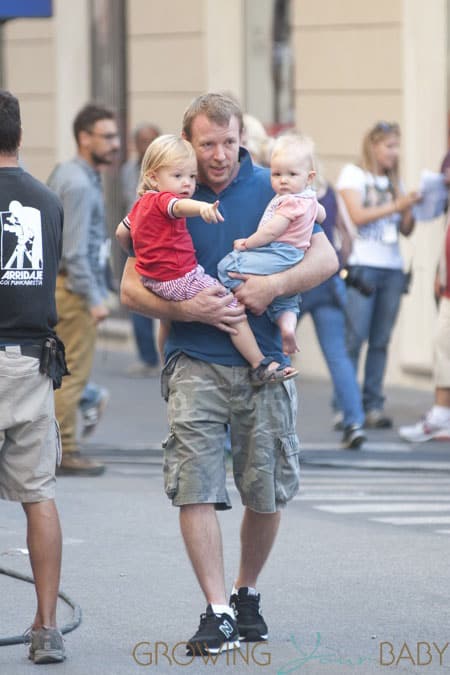 With his son Rafael in one arm and his daughter in the other, the director enjoyed some family time in between scenes.
Afterwards Guy shared a smooth with his fiance, while Rafael rode on his shoulders as they strolled down the cobble streets of the Italian city.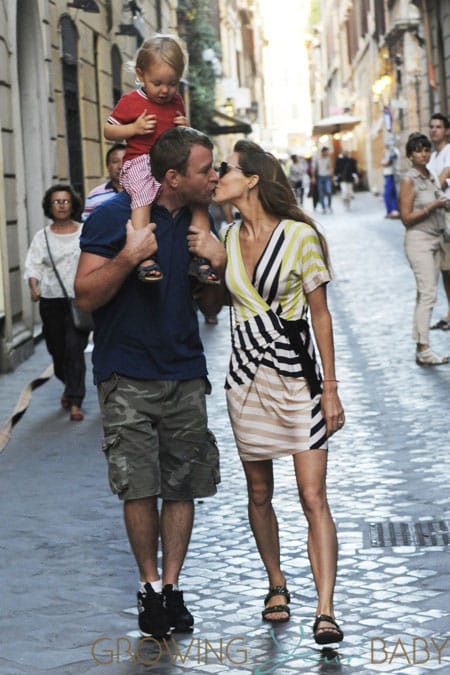 Guy and Jacqui welcomed their second child last November but have yet to reveal her name. The little cutie looked happy to be riding in a Baby Bjorn Baby Carrier with a friend as her family made their way through Rome.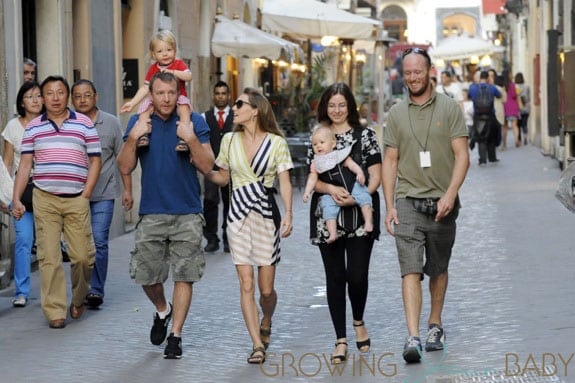 {SPLASH}
---