Gwen Stefani was photographed on the sidelines on Sunday at her son Zuma's soccer gaming cheering him on with her dad, and youngest son Apollo.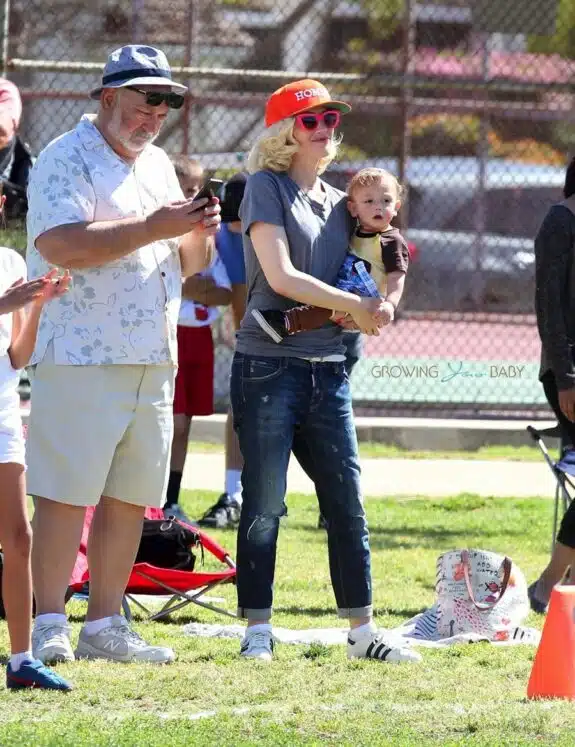 The proud mama was also first in line to capture the moment when Zuma got his trophy!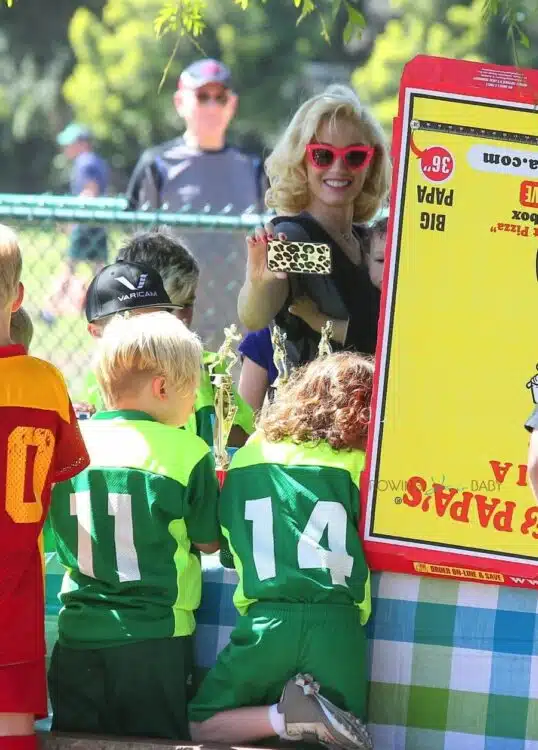 Zuma was all smiles as he carried the statue to show everyone!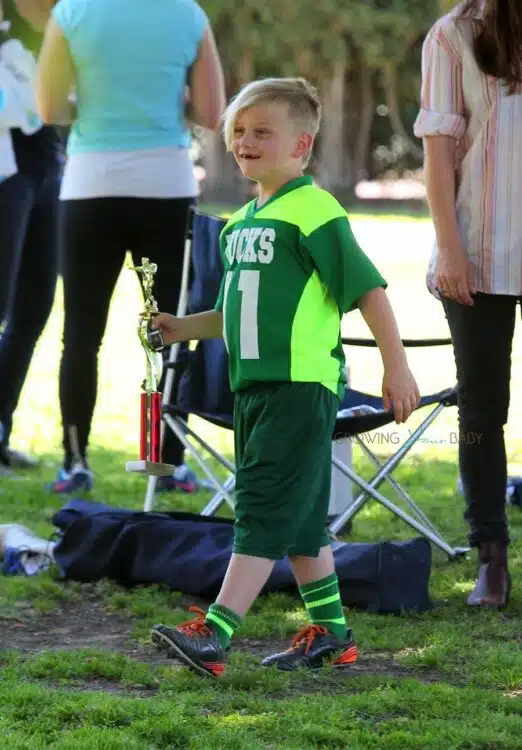 Gwen kept Apollo close in ErgoBaby.  She kept him cozy with football leg warmers.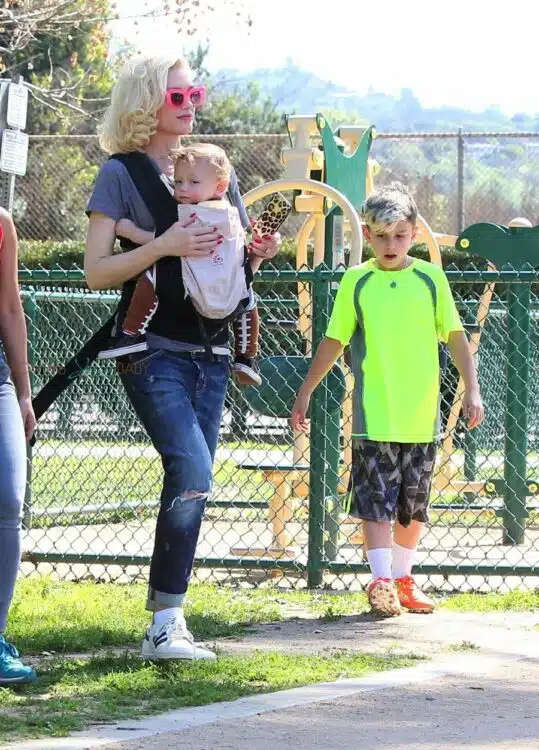 {PACIFIC COAST NEWS}