Stroller lover Gwen Stefani has done it again! The rocker mom has taken a must-have stroller and customized it fit her unique style.
The 2010 Bugaboo Bee that she is pushing has been fitted with a custom canopy made from 'artsy multicolor print signature' material from LAMB handbag line.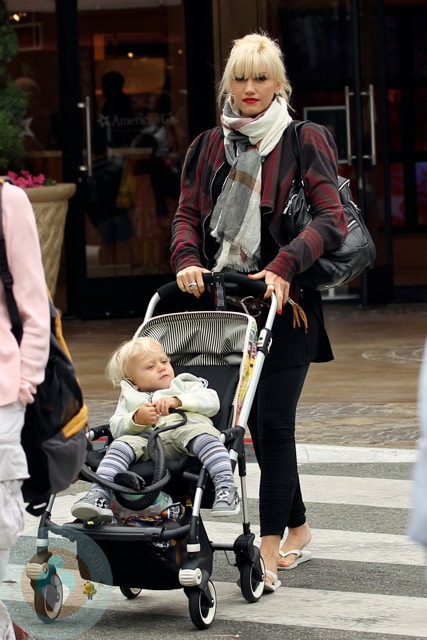 Too add to the LAMB love, Zuma is sporting a pair of shoes from their Children's line.
Related Articles:
{SPLASH & WENN}