Striking silhouette! Third-time mom-to-be Gwen Stefani shared a rare self-photograph of herself posing in the mirror on Tuesday.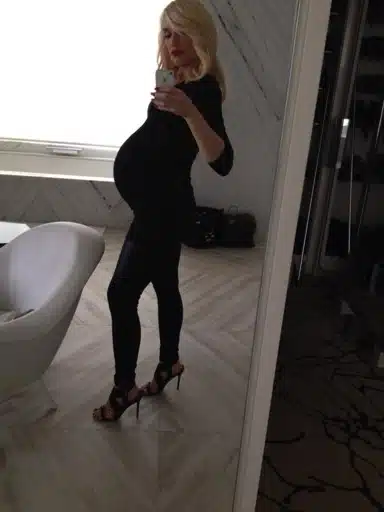 While dressed in a Seraphine's Black Shift Maternity Dress, a pair of leather leggings and stilettos the singer showed off her growing belly. Tweeting the image, she also said.
bump it #allblack #inappropriateshoes #capturethemoment #miracle
Shortly after the singer threw a leather jacket over her ensemble and headed out with her husband to an appointment at the doctor's office.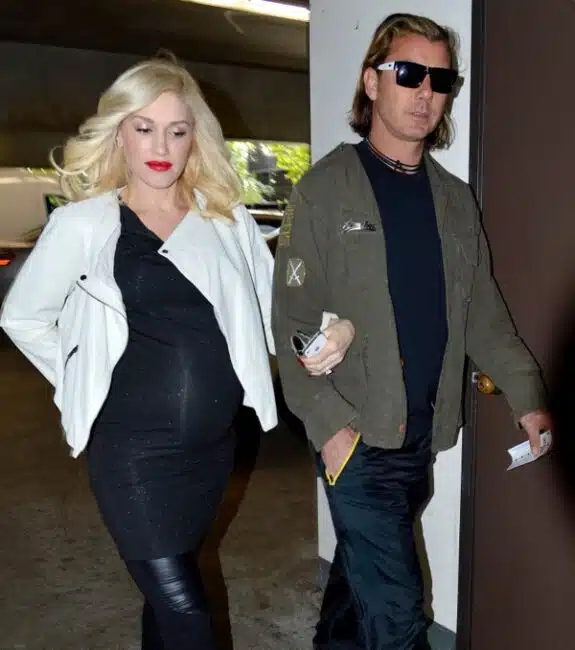 It won't be long now before the pair will meet their baby boy. On Friday Gwen revealed that she was going to get to keep her title as Queen of the house…
I was ready to hand over the crown, but… #itsaboy.