And baby makes 4! Exciting news for actress Halle Berry and her fiance Olivier Martinez. It was announced today that the parents are set to welcome a baby – a boy!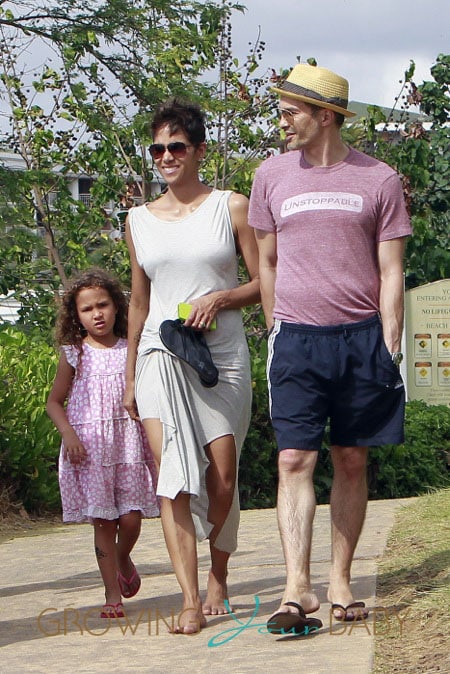 TMZ.com broke the news this morning quoting a source close to the couple that revealed 'Halle is around 3 months pregnant'. But based on current pictures and possibly the fact that she knows the gender, the actress may be a little further along.
A rep for Halle confirmed the news to US Magazine simply saying,
"We can confirm that Halle Berry and Olivier Martinez are expecting a child."
During an appearance on The Wendy Williams Show last fall, the actress admitted that Nahla has been hoping for a sibling – but a sister.
"That's the thing. [My daughter is] asking me," Halle told Wendy. "Every night we pray to God, and she's so sweet. She says, 'God, please bring me a bunk bed and a baby sister.' And I say, 'I can do one of those things, I know for sure! The other one we have to keep praying on.' What do you say to her when she wants that and can't understand why God's taking so long, you know?"
She is about to get her wish – but will have to get used to a brother instead!
Halle and Olivier spent last weekend in Maui relaxing on the beach. Below are some images for the trip
{PACIFIC COAST NEWS}
---
[ad]