Cloud Atlas' actress Halle Berry continued her Hawaiian vacation with her fiance Olivier Martinez and her daughter Nahla on Wednesday.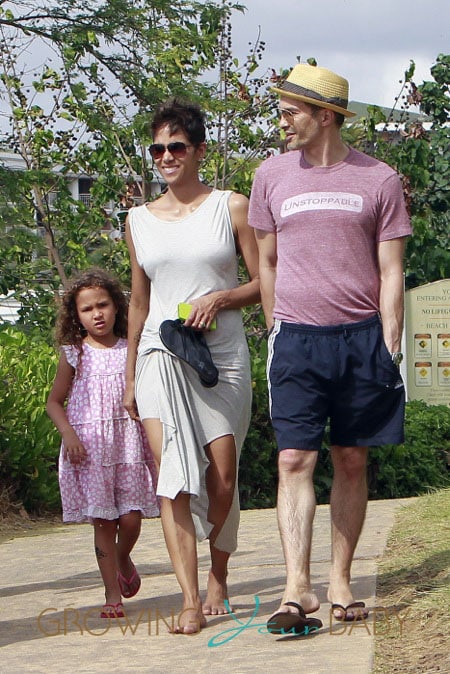 The happy family spent some quality time on the beach before taking a scenic stroll.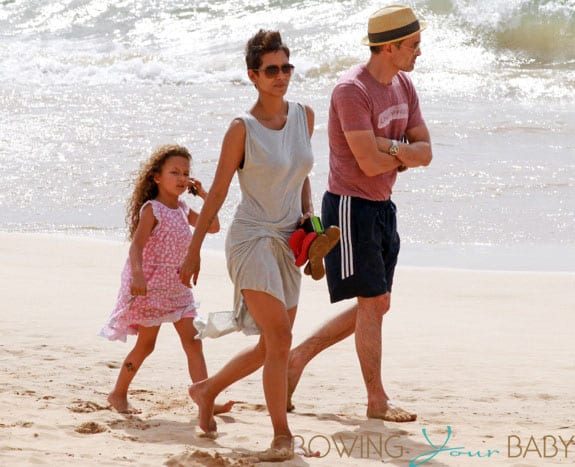 On March 18th Nahla turned 5.  To celebrate they brought M&M's to school with a picture of the little cutie for friends.
During an appearance on Jimmy Kimmel last week she revealed that Nahla's party didn't fall on the date, but was didn't faze her.
'At five they don't really know what day is the day, so we're having a little pony bowling party,' the star said before she burst out laughing.  'The ponies will not bowl,' she clarified.
What a lucky girl!
{PACIFIC COAST NEWS}
---
[ad]