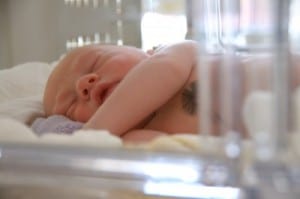 When I had my son prematurely in 2005 one of the things we were warned about before we brought him home was illness. He was little, premature and had a compromised immune system, which made him more susceptible to the common cold than us. We informed family who wanted to visit that they had to clean their hands when they came in and put a cover over his infant seat when we were out to prevent strangers from touching him.
While this all may sound crazy I can honestly say that he did not get sick at all for the first 18 months of his life.  When baby #2 arrived, our oldest was in pre-school.  I vividly remember our FIRST night home with him because, somehow after just being on this planet for 3 days, he had gotten sick.  Stuffed nose, sneezing, coughing – sick. And even though he was born full term, healthy he was just as susceptable to getting sick as his big brother.
Whether you have a tiny preemie who has just been released from the hospital or a newborn who has just arrived it is important to keep them safe from viruses that are more prevalent during Winter months.  Asking  friends and family wash their hands before they come in contact with your child could reduce the risk by more than 65%.  Having them do so doesn't make you crazy, but responsible.  With RSV season in full swing new babies are at risk of getting very sick or even hospitalized from a simple 'cold' that you may not even notice that you have.
Aside from asking friends and family to not visit when they are sick and making them wash their hands when they arrive,  I also think it's important to put a cover over your infant seat.  Not only will this prevent strangers from touching your newborn, but it will shield them coughs, sneezes and windy days.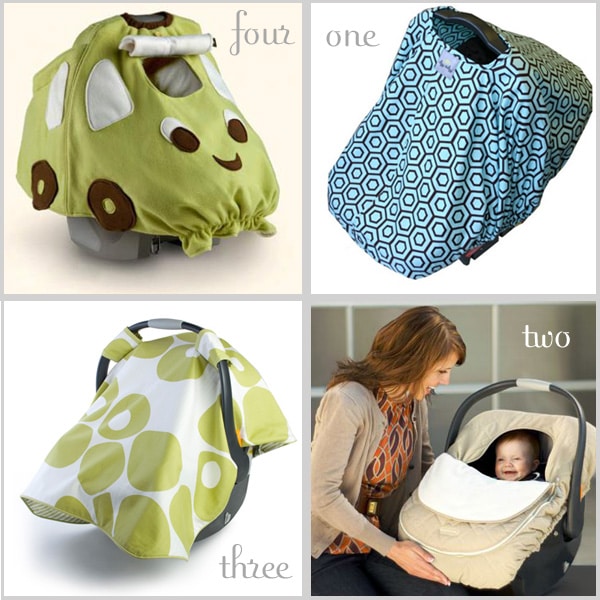 1.  Itzy Ritzy Peek-A-Boo Pod 3. JJ Cole Car Seat Cover 3. Oilo Modern Berries Car Seat Canopy 4.  Babbaco Babbacover Snuggle Fleece Beepbeep
The DOCTORS recently offered some tips to help reduce your chances of getting sick during flu season.  A few good points made were:
Always wash your hands:

After using the bathroom, handling money, changing diapers or cleaning up after a pet
Before sitting down to eat
When they're visibly dirty

Cough or sneeze into your sleeve instead of your hands
Refrain from touching your fingers to your eyes, nose or mouth
Carry anti-bacterial products when travelling or when you won't have access to soap and water
Cold and flu viruses can live 72 hours on plastic surfaces. Use wipes to get rid of germs on arm rests and tray tables on airplanes and trains, a place where parents often change their babies' diapers!
How to Wash Properly
Wet hands using warm water and soap (anti-bacterial soap is not necessary)
Rub hands together for at least 20 seconds, making sure to scrub every crevice
Rinse thoroughly and dry hands on a clean towel
Plus, kids who wash their hands at least four times a day have 24% fewer sick days due to colds and the flu and 51% fewer sick days due to stomach conditions.
Keeping yourself healthy will help keep the rest of your family healthy.
Related Articles:
---
[ad]