Hape Toys is an amazing toy company that designs its products with the Earth and your child's safety in mind.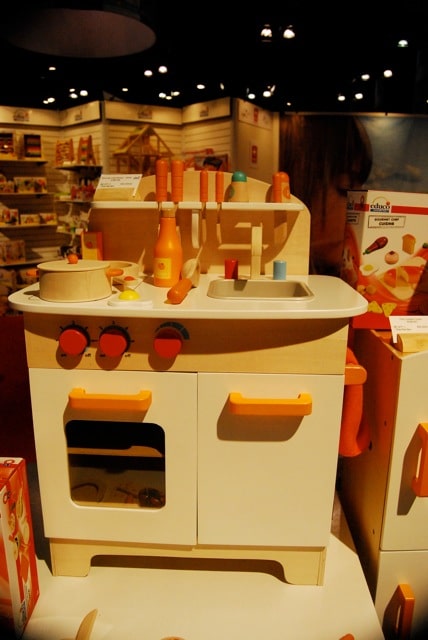 New for this year they have introduced some really great toys that are great for imaginative play. Products like a super cool wooden barbeque that comes complete with wooden food, a workbench and a play fridge complete with an ice cube dispenser will sure to be a hit with both boys and girls.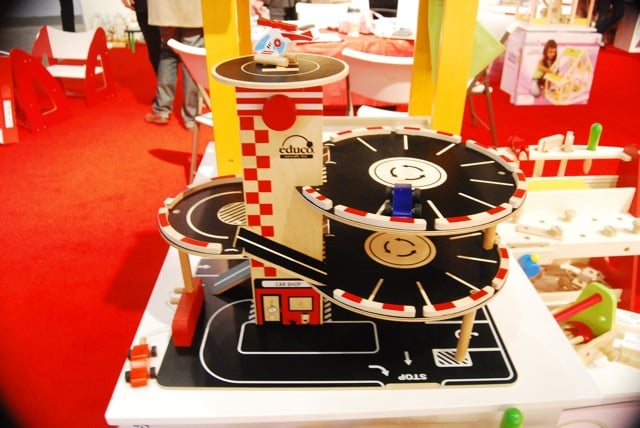 The two standout products are the bamboo building Totter Tower and Organeco blocks. Long known for their use of Bamboo when designing their innovative toys, Hape takes this principle to the next level when creating these two sets.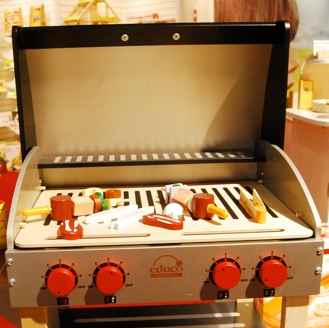 Totter Tower is simply a piece of bamboo sliced into different-sized pieces. Hape has covered the edges with velvet which gives the pieces a bit of traction so that they can be positioned in unusual ways.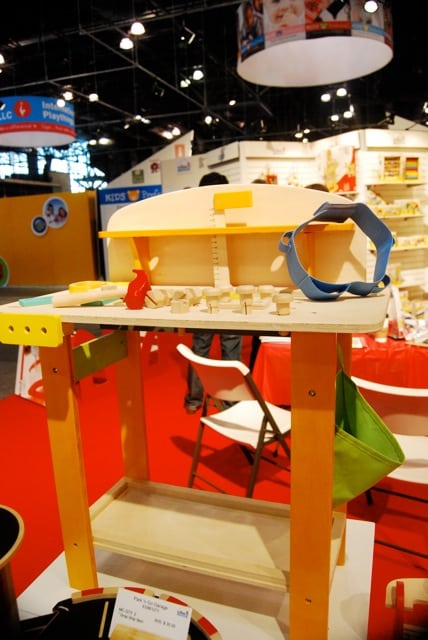 Organeco blocks are 25 different-shaped bamboo blocks that are painted to resemble a European townscape. These lightweight blocks were recently voted the best toy for design and creativity at the Spielwarenmesse International Toy Fair in Nuremburg.