It is being reported by many news outlets that Brad Pitt and Angelina jolie have welcomed twin girls in Nice France.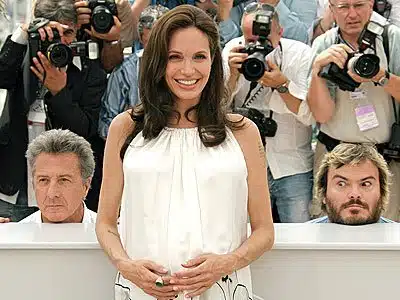 Intouchweekly is reporting that the babies arrived today at 6pm French time. The first baby was born at 6.45 pm and the other at 7pm. The babies are in good health, another insider says.
Sources say Brad Pitt was present during the birth. When contacted by In Touch, the hospital's spokesperson, Nadine Bauer, said that journalists would not be notified "within minutes" after the birth and that the only way they would be told was by a press release posted on the hospital Web site.

Another insider added that Angelina is expected to leave the hospital with her newborns within 48 hours.

The mom-to-be checked into the seafront hospital earlier this month. In anticipation of the twins arrival.
---