We haven't seen a lot of Hayden Panettiere since it was revealed she was expecting – but on Monday night the actress' growing belly was on full display as she walked the red carpet for the 66th Annual Prime time Emmy Awards held at Nokia Theatre!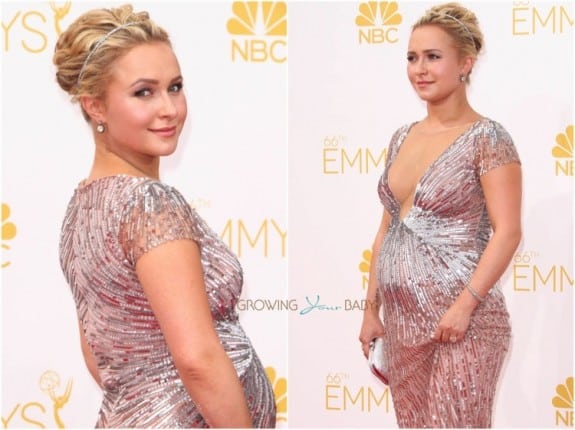 Hayden was absolutely gorgeous in a sequin Lorena Sarbu gown with a plunging neckline.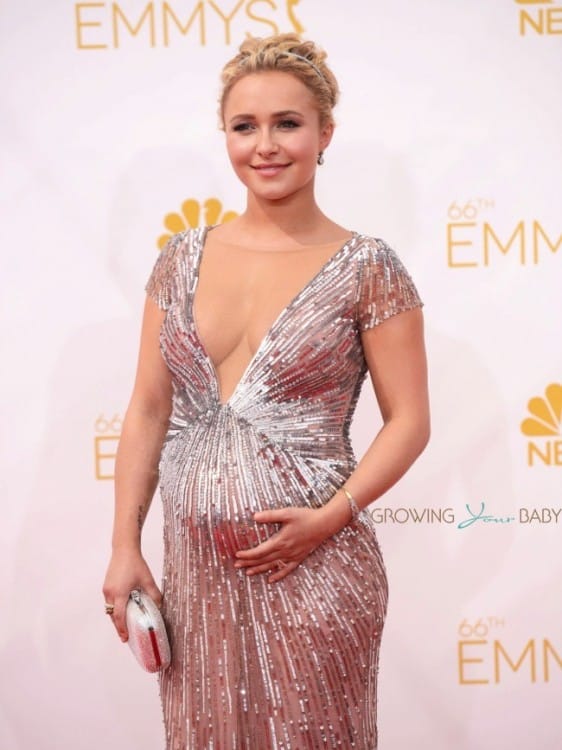 While speaking to Giuliana Rancic on the red carpet she let it slip she was having a baby girl.
"I can't wait for her to come out," the Nashville star said, causing Giuliana to exclaim, "It's a girl?!"
"Yes, it's a little girl. I have to shop," Panettiere, 25, joked. "I want to go shopping, I want to paint the room … I'm working with my amazing interior decorator, Ben Vandiver, who did my house in Nashville. He's trying to do something that she can grow up in and you don't have to change everything."
Now that the baby's room is underway Hayden and fiancé Wladimir Klitschko are working on baby names.
"We have to make sure that it is American and Ukrainian all at the same time," she says. "We're still working on it but we have some options."
Sometimes new parents need to see their baby to really settle on a name that fits. But with a due date a couple months away – there is definitely time to fine tune the short list!
{WENN, FAME/FLYNET}
---
[ad]