Health Canada has issued a very serious recall for Badger Baby SPF 30 Sunscreen Lotion (NPN 80039105, Lots 3057A and 3132A) and Badger Kids SPF 30 Sunscreen Lotion (NPN 80039108, Lot 3164A) due to microbial contamination.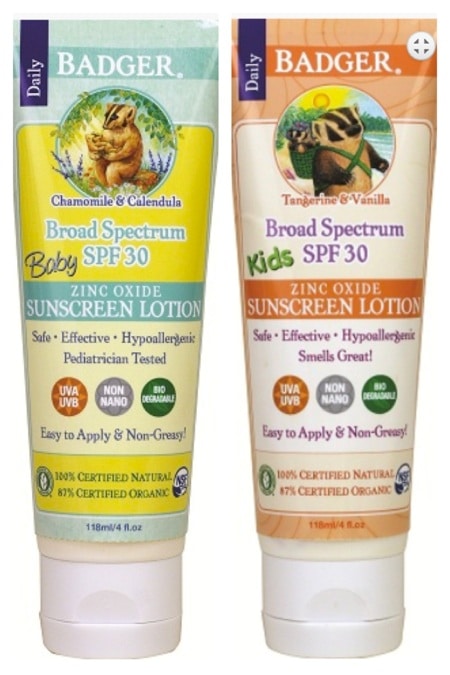 Additional affected lots are being recalled in the United States. Canadian travellers who may have purchased these sunscreen lotions in the U.S. should note the following additional recalled lots of the "Baby" sunscreen lotion (Lots 3024A, 3063A, 3063B, 3132A and 3133A).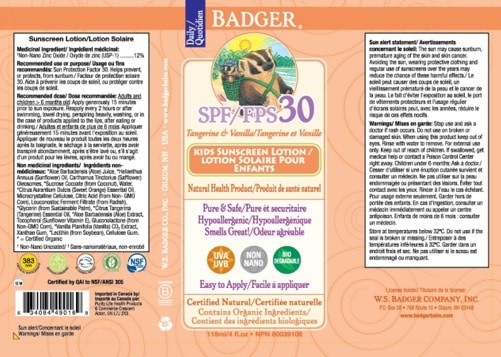 According to the company, W.S. Badger Company Inc.'s website, the products were found to contain Pseudomonas aeruginosa, Candida parapsilosis and Acremonium fungi. As a result, there is a heightened risk for someone whose immune system has been weakened by other serious conditions such as cystic fibrosis, HIV/AIDS, severe lung disease, cancer, or diabetes. People with burns or other skin conditions are also at risk. These bacteria can cause serious infections including pneumonia, bone infections, urinary tract infections, gastrointestinal infections, meningitis, and blood infections.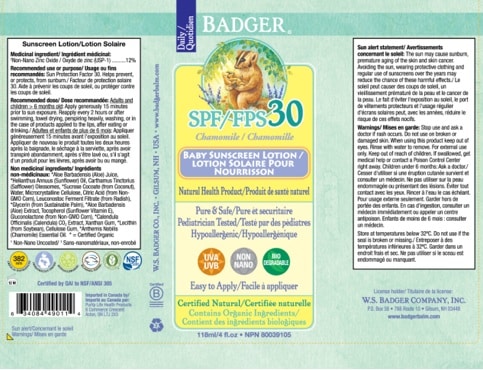 In healthy consumers, Pseudomonas group bacteria can enter the body through cuts, lesions and open burn wounds and may cause local infections, abscesses and blood infection. Additionally, the Pseudomonas species is also associated with eye and outer ear infections.
No adverse reactions involving the use of either product have been reported to Health Canada.
Badger Baby SPF 30 Sunscreen Lotion and Badger Kids SPF 30 Sunscreen Lotion were being sold across Canada. Two importers have been identified, one in Ontario and one in B.C.: Purity Life Health Products, 6 Commerce Crescent, Acton, ON and Christmas Natural, 5589 Trapp Avenue, Burnaby, BC.
Health Canada is monitoring the recall by these importers of the W.S. Badger Company Inc. products and advising parents to contact their healthcare practitioner with any questions or concerns regarding the use of these sunscreen products.