Heidi Klum packed up her crew this morning and headed to the park.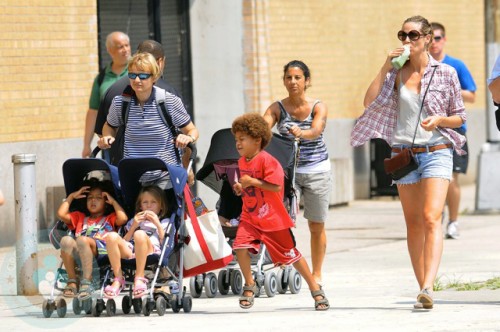 With the help of 2 nannies and a bodyguard, the laid-back mama took the day in stride and strolled casually with her 3 oldest children.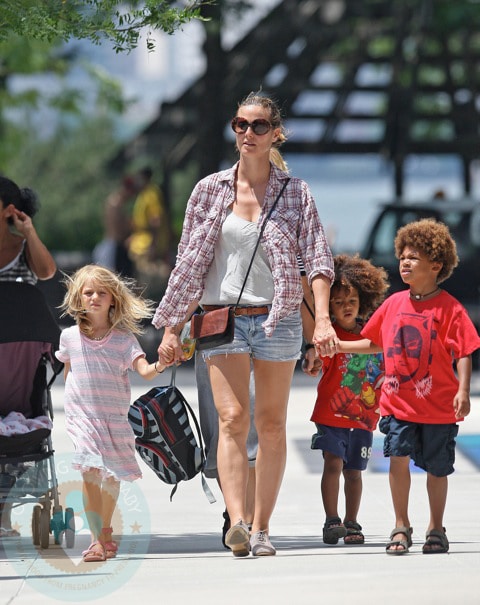 While at the park, the kids played in the water and then sat with their mom and enjoyed popsicles!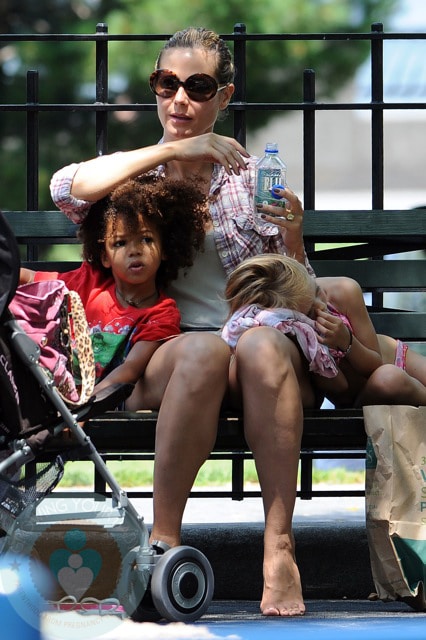 Heidi was later spotted taking them to see Toy Story 3.
Lou rides in a Maclaren Techno XLR Stroller in Coffee Powder Pink with a RayShade UV Protective Stroller Shade, while Leni and Johan ride in a Navy Maclaren Twin Triumph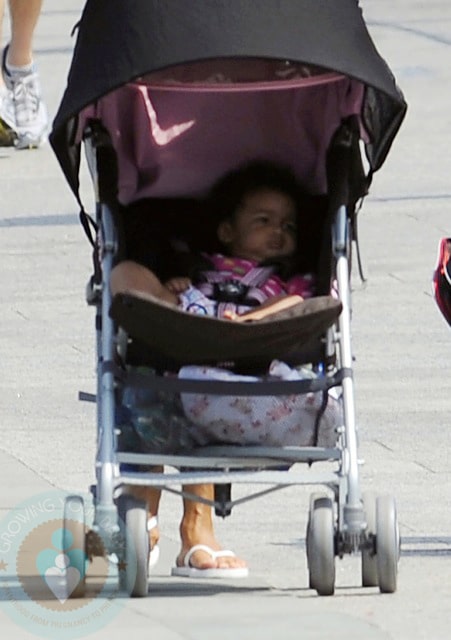 Related Articles:
{SPLASH, FAME & BAUER GRIFFIN}