In a rare sighting actress Helena Bonham Carter and husband Tim Burton were photographed enjoying a day out with their two children, Billy and Nell near their home in Hampstead.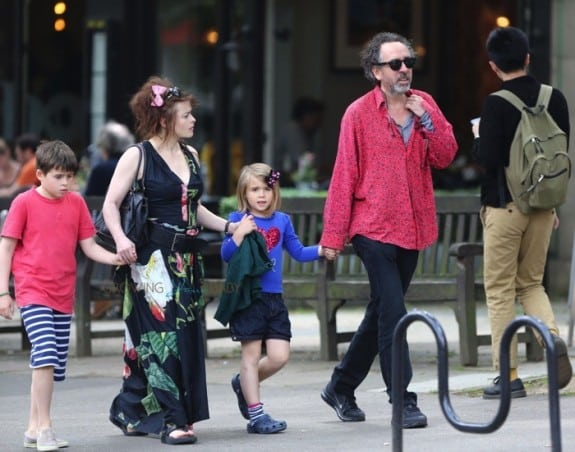 Tim and Billy matched in red tops, while Helena opted for a floral frock that she accessorized with a chunky black belt. Nell was cute in a blue shirt with a sparkly heart with her hair tied to one side with a bow.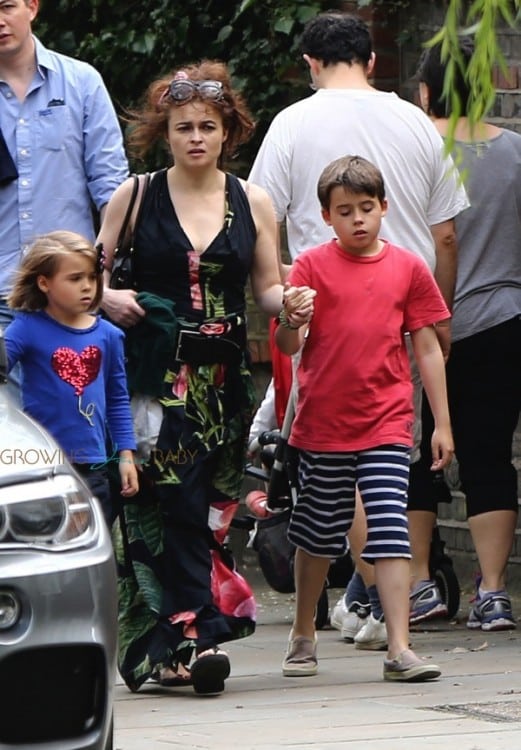 Famous for her eclectic style and movie parts, Helena will soon be seen on the big screen as the Fairy Godmother in Disney's live-action re-fresh of "Cinderella". The film, which is set to be released in 2015 will also star Cate Blanchett as the Wicked Stepmother, Hayley Atwell as Cinderella's mother and Lily James as Cinderella.
---
[ad]