Family Day Out! Actor Henry Golding and his wife Liv Lo were photographed in Venice with their daughter Lyla on Sunday, March 13, 2022.
The actor carried his little lady in an Artipoppe Zeigist tweed baby carrier while strolling through a farmer's market.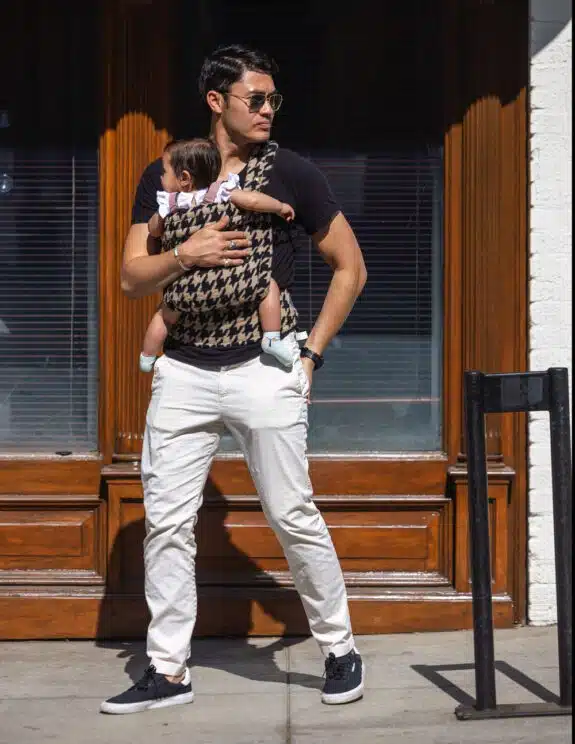 Last year Henry told GMA that parenthood "puts everything in perspective. It has allowed me to really kind of focus in on what really matters in life."
He often shares images on his social media of himself with Viv and Lyla out hiking, spending time together and enjoying special moments.
The couple has prioritized showing their daughter the world. Last year he told People, he has a great passion for traveling — and he can't wait to share it with his baby girl!
"I think I grew up lucky enough to have parents who saw the importance of traveling. I come from a multicultural family. My dad's British, my mom's Malaysian. So, we've always had that mixed kind of heritage — like a child of two worlds, I suppose."
Adding,
"I think it's really important to understand from a young age, how lucky we are. So I think going to places like Asia and allowing [kids] to experience a very different culture is really important."
{BACKGRID}