Many women will often tell you that when you become a mom, a switch flips and you will do anything to protect your children. A Massachusetts mom showed this last week when she jumped from a second floor building with her toddler in her arms to save both of their lives.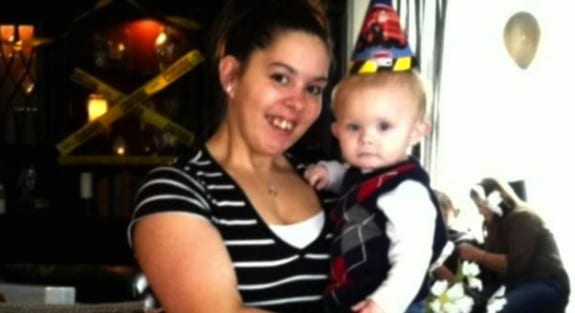 When fire broke out in Christina Simoes apartment complex last week she realized there was only one way to save both her and her son's life – and it was off the balcony.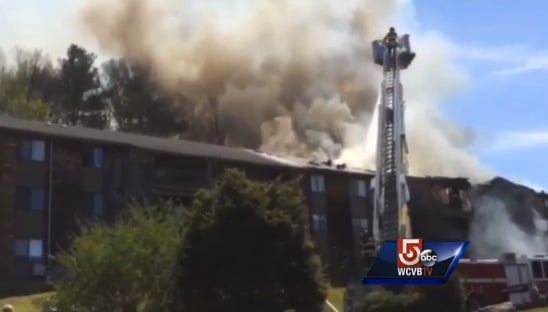 Christina told CBS Boston she was lying in the bed with her 18-month-old son Cameron when she saw smoke in her window. With flames just 10 feet away she did all she could.
"I grabbed my son and I held him as tight as I could to my chest and I gave him a kiss and a hug, and I told him I loved him and I jumped out the window," Christina said Sunday from her hospital bed.

"I didn't think about it. All I was thinking about was getting him out of there. He mattered way more than I did," she said.
While Cameron walked away from the fall with just a bump, Christina had to undergo six hours of surgery in a attempt to prevent her from being paralysed for life.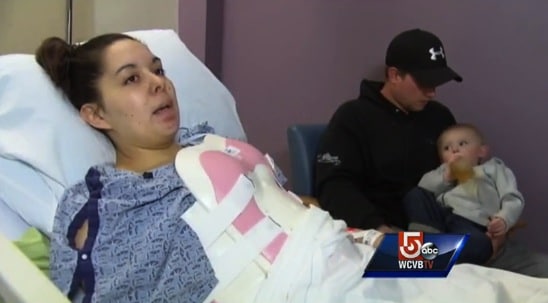 But that doesn't matter to her.  She is just glad her son is okay.
"I don't think that I'm any special hero at all. I'm just Cameron's mom," the brave mom told newscasters.
Her son is the greatest Mother's Day gift she could ask for.
"I'm having a good day," she said from the hospital. "My whole family is here, my son is here. It's magical, I mean there's nothing that feels better than having everybody here with me."
Doctors say Christina was have to stay in hospital for another 10 day to recover, before she begins rehab.
A GoFundMe page has been set up to help the family with her medical bills.
---
[ad]